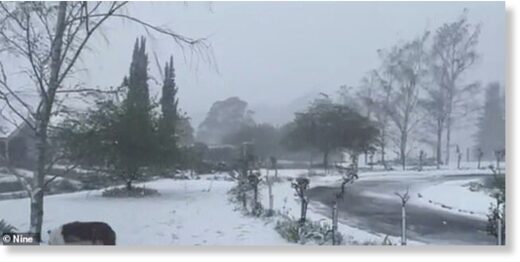 Australians have woken up to an icy morning as the country is lashed by two jet streams that have pooled cold air over the eastern seaboard.
The cold Antarctic air has been dragged north by a pend in the polar jetstream - a band of wind that continuously flows about 8 to 15km above sea level.
Icy gusts are lashing the east coast and snow is dumping just outside of Sydney and in south-eastern alpine region as the polar jetstream clashes with the separate subtropical jetstream.
It comes as residents of Melbourne and Canberra experience temperatures in the single digits - with the nation's capital hitting just six degrees on Wednesday morning and Melbourne nine degrees, with the mercury set to rise throughout the day.