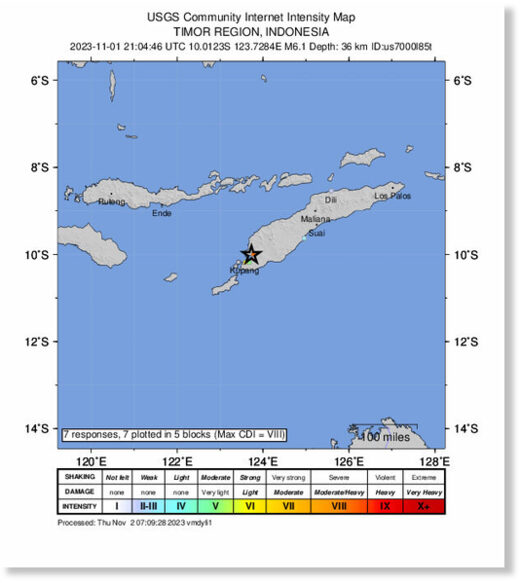 A 6.1-magnitude quake hit the eastern Indonesia island of Timor on Thursday, shaking the provincial capital and forcing residents to run outside, US seismologists said.
The quake struck at a depth of 36.1 kilometers (22.5 miles) on the west of Timor Island near the city of Kupang, according to the US Geological Survey.
Indonesia's geophysics agency, or BMKG, said the quake had a higher magnitude of 6.6.
The tremor was strongly felt in Kupang on the island split between Indonesian territory in the west and the sovereign state of East Timor in the east, according to an AFP journalist, but no casualties were reported.