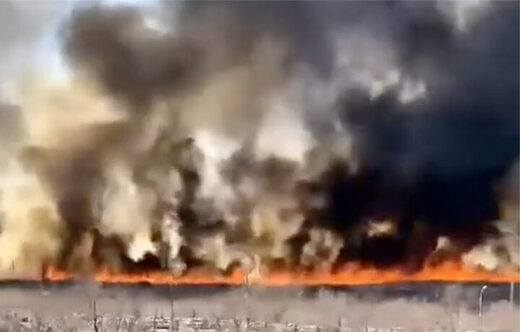 Omsk region emergency services said number of wildfires is seven to ten times above the 'norm'.
A field of dry reeds went up in flames on the suburb of Omsk in Western Siberia,
possibly as a result of an outdoor weekend barbecue
.
It took eighteen firefighters to stop the fire.