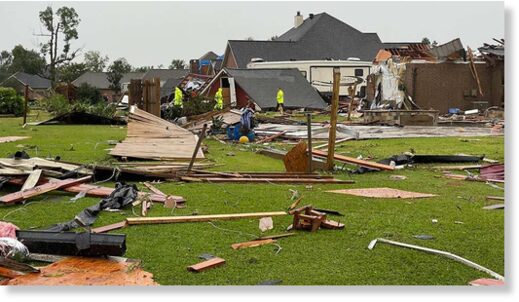 At least one person was injured, dozens of homes damaged and tens of thousands of power outages reported as severe storms with tornadoes and high winds rolled across eastern Texas into Louisiana Wednesday.
Here's a look at what happened.
Texas County Declares State of Disaster
Orange County, Texas, issued a disaster declaration, citing "extensive and widespread damage to public and private property."
Drone video showed homes torn apart in the town of Mauriceville, about 95 miles northeast of Houston.