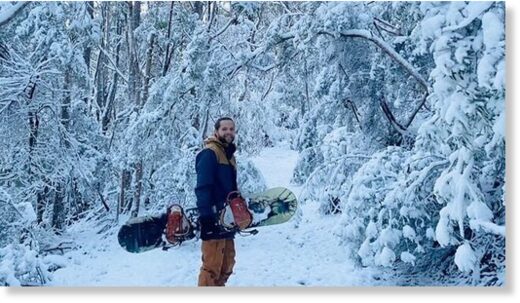 Elevated areas of Tasmania were blanketed in snow overnight, but snowfalls in central Hobart that had been hoped for did not come to pass.
That didn't stop Hobartians enjoying a morning walk in the snow on higher ground.
The Bureau of Meteorology said snow was reported to fall briefly to about 100 metres in the Hobart area
late on Friday night, but
more significant snowfalls were reported in western and southern suburbs above 200 metres.
Icy, sleet-like showers fell in lower elevations around Hobart on Friday night.