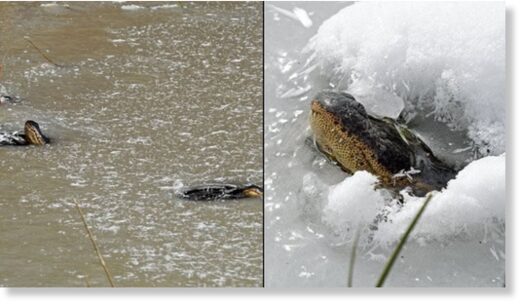 Alligators in Oklahoma went into a deep freeze as frigid, icy temperatures plagued much of the central and eastern United States.
Wildlife photographer David Arbour captured stunning photos of several alligators poking their snouts through the ice to breathe at the Red Slough Wildlife Management Area this week.
While the alligators may appear to be dead, scientists say they're not. It's a survival technique alligators use when the water starts to freeze.