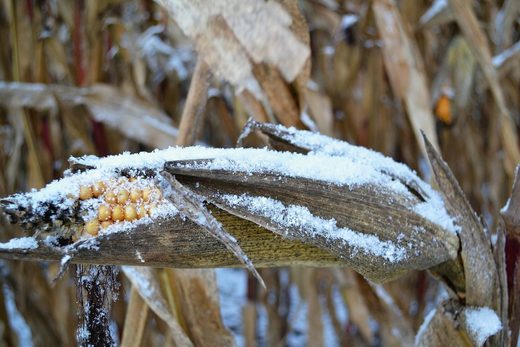 We are witnessing "unprecedented" crop failures all across the United States, but the big mainstream news networks are not talking too much about this yet. As you will see below, local news outlets all over the nation are reporting the disasters that are taking place in their own local areas, but very few people are putting the pieces of the puzzle together on a national level.
The endless rain and horrific flooding during the early months of this year resulted in tremendous delays in getting crops planted in many areas, and now snow and bitterly cold temperatures are turning harvest season into a complete and utter nightmare all over the country.
I am going to share with you a whole bunch of examples below, but first I wanted to mention the snow and bitterly cold air that are rolling through the middle of the nation
right now
...
A wintry weather pattern that brought single-digit temperatures and more than a foot of snow to parts of the Upper Midwest rolled across a wide swath of the nation Monday, threatening to break hundreds of records and bring a deep freeze as far south as Florida.

"The coldest surge of arctic air so far this season will bring widespread record low temperatures for much of the central and eastern U.S. even down to the Gulf Coast," said Kwan-Yin Kong, a meteorologist with the National Weather Service's Weather Prediction Center.