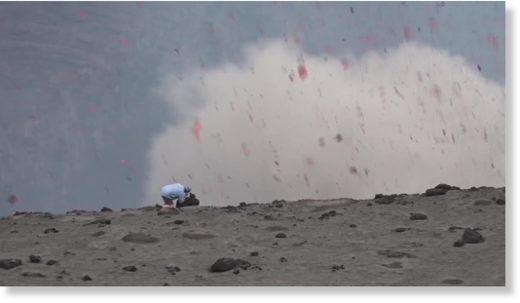 Incredible footage has emerged of a cameraman being nearly blown off the edge of an exploding volcano.
In the short video posted to newsflare.com, Kiwi film maker Geoff Mackley is setting up a camera on the edge of a volcanic crater in Vanuatu when it suddenly erupts.
"While placing a GoPro, ***t happened," Mackley posted on Facebook, along with a still shot of volcanic debris swirling around his hunched-over body.
The moment was captured by the Mackley's friend at Mt Yasur volcano, on Tanna Island, three days ago.