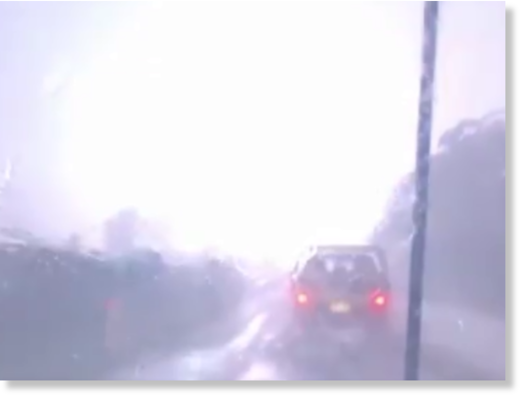 A massive explosion caused by lightning hitting powerlines on the Sunshine Coast has been caught on dashcam.
Higgins Storm Chasing shared the video overnight.
"Watch this absolutely CRAZY explosion from a lightning strike hitting power lines during the height of our storm chase!" the post reads.
"It was so blinding it took us a while to work out what had actually happened.