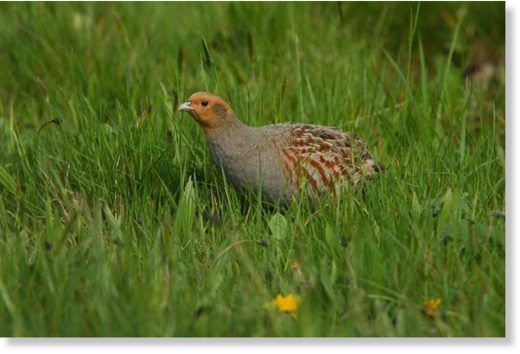 The Head of Conservation for BirdLife Europe & Central Asia explains how intensive agriculture has made farmland birds one of the most threatened bird groups in Europe.
Once upon a time, they were all around us - sights and sounds as familiar as the dusky skies their flocks danced in or the wind whistling through the fields. They were the tiny flashes of colour caught by the corner of your eye as you strolled in the countryside. They were the chirps, chatter, coos and caws making music in the hedgerows and the long meadow grasses. But that was before we destroyed their homes.
Now, our common farmland birds are not so common.
It's an increasingly rare sight to see a Corn bunting perched on a farm fence before taking off in fluttering flight with its legs dangling, or graceful Yellow wagtail running through wet pastures on its slender black legs. The distinctive orange face and chestnut tail of the once abundant Grey partridge is now glimpsed all too infrequently. When was the last time you admired the splendid crest of a Northern Lapwing or heard the tew it of its display call?
How many today would even recognise this once iconic cry? And what of the Barn Owls, Godwits, Corncrakes and Curlews? Or the Redshanks, Whinchats, Twites and Yellowhammers? For the bird lover, the farm has become the tragic symbol of paradise lost.