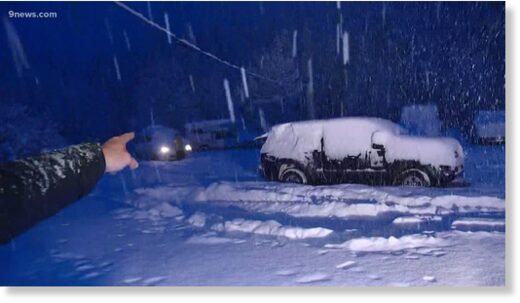 Also puts this month tied for fifth place all time for snowiest months ever in Denver
Denver International Airport picked up 1.6 inches of snow Tuesday night into Wednesday morning, putting it at 32.5 inches of snow so far this month and putting March 2021 in a tie for second place for snowiest Marches ever in the city.
The 32.5 inches of snow that have fallen so far this month ties March 1944 for second place in the record books. The March snow record for Denver was set in 2003, when 35.2 inches of snow fell.