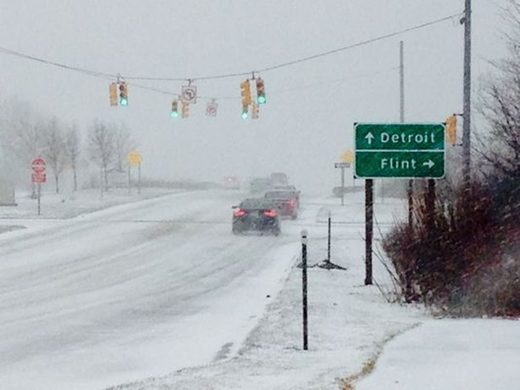 No, you're not crazy. It has been the coldest April in more than 140 years.
A year ago today, on April 19, 2017, it was 78 degrees and sunny, while Thursday's expected high is 48 degrees, said National Weather Service meteorologist Trent Frey.
As of Thursday, the average temperature for April is 38.3 degrees, slightly warmer than April 1874, the coldest on record at 37.6 degrees.
"The average high (in April) for Detroit last year was 60 degrees, believe it or not," Frey said. "If April ended tomorrow, it would be the second-coldest on record."
He said if the weather stays consistent, April will be on track to be the coldest since 1874, but it looks like it should warm up this weekend. Weekend highs are expected to be in the mid- to upper 50s.
The month's warmest day so far was April 12, with a high of 76 degrees, and the coldest was April 8, when it got down to 21 degrees.
"We're going through a pattern change in Metro Detroit right now and things should start to moderate back to normal," Frey said.
So far, 2.4 inches of snow has fallen in April in what feels like a never-ending winter, Frey said. Metro Detroit is not expected to get any more snow in the foreseeable future; however, "it can't be ruled out."