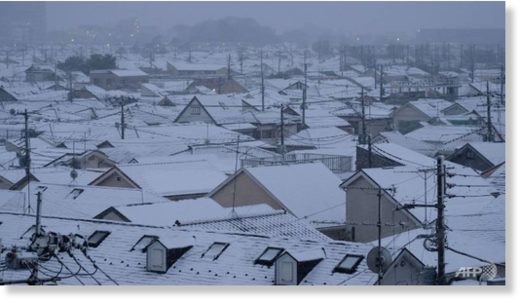 Heavy snow,
some on a record scale
, hitting the Sea of Japan coast is continuing to cause widespread disruption to lives and transportation.
The Meteorological Agency says snow clouds are persisting due to a
minus 12 degrees Celsius air mass hovering some 1,500 meters above the region.
It says this kind of cold air mass usually comes just once in several years.
As of 1PM Tuesday,
1.58 meters of snowfall had accumulated in Hakusan City, 1.34 meters in Fukui City, and 68 centimeters in Kanazawa City.
In Fukui, the snowfall was the heaviest since 1981
and more than 6 times the average
.