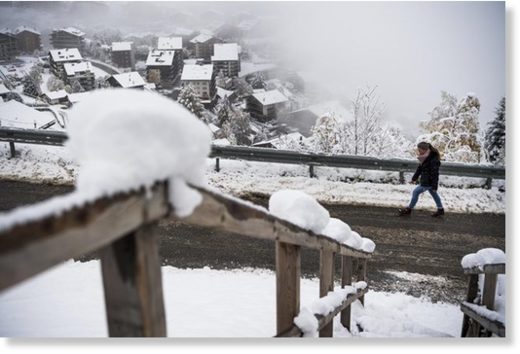 Heavy snow over the weekend was recorded in the southern and eastern parts of the country.
The record for November has been broken and ski stations at Saas Fee and Saas Grund are cut off.
According to the
Institute for Snow and Avalanche Research
, the southern ridges of the Alps have received "a great deal of snowfall" over the last three days with as much as 30cm recorded in some parts of the country.
A record monthly snowfall of 71cm for November was registered in Santa Maria
in canton Graubünden in eastern Switzerland. The previous record for November snow was 69cm, set also in Santa Maria, in 1959.