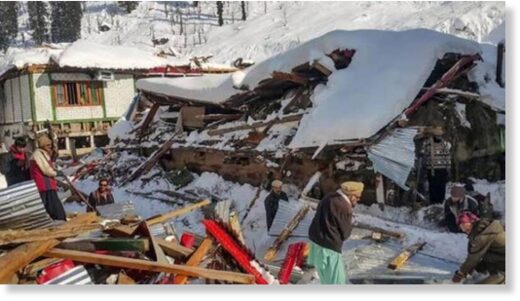 At least nine people were killed when a snow avalanche struck Astrore's district in northern Pakistan.
Reports in the media suggest that at least nine nomads were killed on Saturday and several went missing when a snow avalanche hit them near Shunter Pass of the Astore district of Gilgit Baltistan.
Gilgit Baltistan Chief Minister Khalid Khurshid Khan mourned the deaths and directed the local authorities to start the rescue operation.
He called on the secretary interior, Director General of GBDMA, and other officials to rush to the spot.
Reports also suggest that GB Chief Minister will also visit the location.