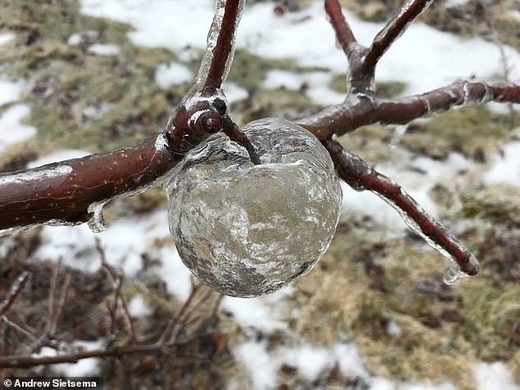 The 'once in a generation' freeze hit that the Midwest of the country earlier this year saw frozen lakes, record breaking temperatures and large-scale travel disruption.
But a Michigan farmer also captured one of the weather's more beautiful phenomenons - the 'ghost apple'.
Andrew Sistema said that while pruning his apples trees on his Kent County farm, he noticed a perfect shell of ice coating the fruit.
A peculiar and rare product of the recent influx of cold weather from the polar vortex, ghost apples form when rain freezes perfectly around the skin of the fruit.