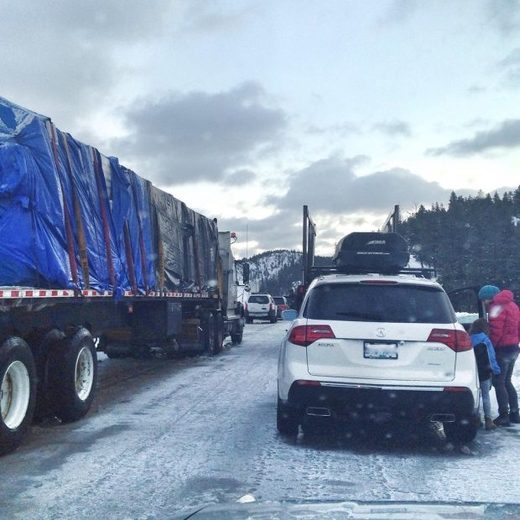 A 24-hour period of
freezing rain across the south coast of B.C.
led to the closure of every highway heading into the Lower Mainland — stranding hundreds of drivers — as well as blackouts across the region.
The rain began Wednesday night and carried into Thursday morning, blanketing the area with slick sheets of ice.
By Thursday afternoon, Highways 1, 3, 5 and 99 had all shut down due to the dangerous conditions. Many parts of those highways remained closed on Friday morning.
North Vancouver's Joanna Hirner and her family had been stuck on Highway 5 — known as the Coquihalla — since 8 p.m. PT on Thursday. They were trying to get to Big White Ski Resort, near Kelowna.