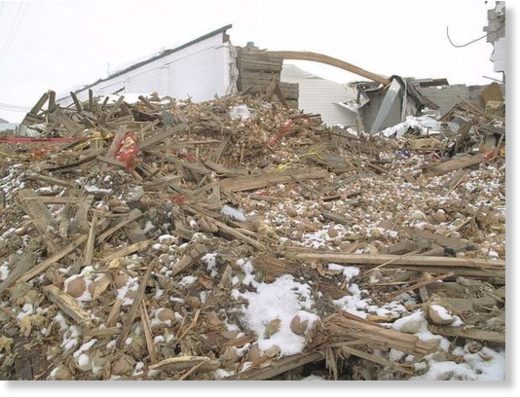 The Idaho-Oregon onion industry has managed to dispose of virtually all of the estimated
100 million pounds of onions that were lost this winter when dozens of sheds collapsed under the weight of unprecedented snow and ice.
Both states extended their deadlines for disposal of cull onions from March 15 to April 15 this year and most of the onions were properly disposed of before that date, officials in both states said.
With the deadline looming last week and a lot of onions still not disposed of, the state of Oregon gave the Lytle Boulevard landfill in Malheur County emergency permission to build another trench to handle the onslaught of culls.
"They significantly ramped up (the amount of onions they were taking) and pretty much everything is disposed of at this point,"
Lindsay Eng, director of certification programs for the Oregon Department of Agriculture, said April 20.