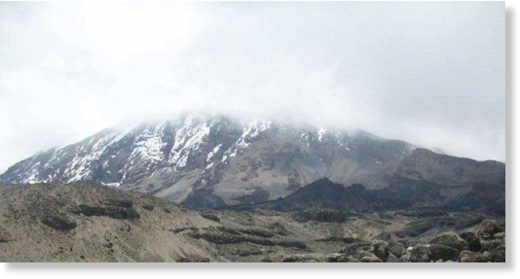 Mount Kilimanjaro is now covered by snow in an
unusually long stint which analysts associate with the long rains from January to May this year
and in turn boosts tourism in the country.
Kilimanjaro National Park Chief Park Warden, Ms Bertita Loibooki told the 'Daily News' yesterday that the observed snow that accumulated on the mountain's highest peak, plays an important role in protection of glacier from sublimation.
She said many people; including tourists are attracted by the white covered Kibo Peak of the Africa's highest mountain and have been seen coming to take pictures from different possible corners.
"The rains that occurred from January to May brought accumulation of snow on the Kibo Peak.