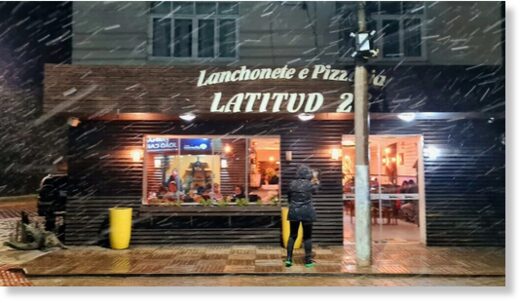 Unlike India facing intense heatwaves or France battling drought, Brazil this week has witnessed some of the most chilling temperatures ever seen in its southern states. Experts are not ruling out climate change and say that the extraordinary weather conditions are catalysed by the subtropical storm Yakecan.
In his 2009 mockumentary "Cold Tropics", Brazilian director Kleber Mendonça Filho portrayed the unimaginable. Recife, a tropical city in the northeast of Brazil, is suddenly hit by a cold wave that pushes temperatures to impossible lows. Inhabitants are forced to adapt, penguins make an unlikely appearance and the global scientific community is left aghast.
This week, Mendonça's fictional world became a reality in southern Brazil.
While Recife and other parts of the northeast continue to enjoy temperatures of around 28 degrees Celsius,
thermometers in southern states have reached unprecedented lows.