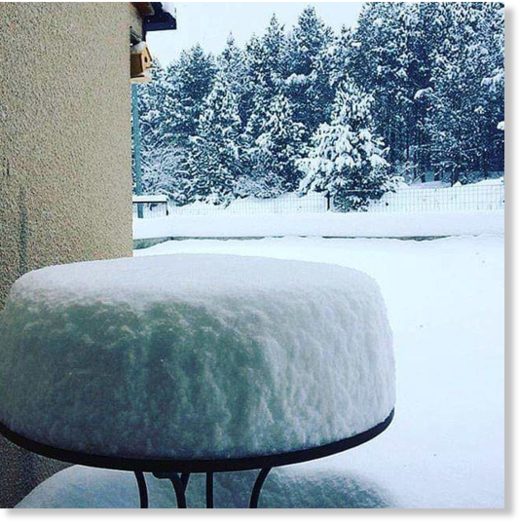 Temperatures across France dip 2C below seasonal norms ahead of the expected arrival of a period of 'very bad weather' later in the week
Motorists in mountainous areas of France have been urged to ensure their vehicles are ready for winter driving as the first cold snap of the season sends temperatures plummeting.
A mass of cold, humid air from the north has descended across the entire country, meaning temperatures are about 2C lower than normal for the time of year - and conditions are set to worsen towards the end of the week.
The cold spell comes exactly one month after France basked in summer-like temperatures.