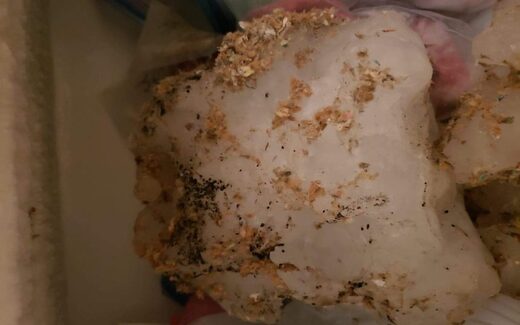 Imagine trying to get up and get ready for your day but instead of having to shut off your alarm clock, you are greeted by a cannonball-sized chunk of ice.
While Mother Nature can be known for some pretty interesting weather, this strange icy incident left one Elk Mound family with a large hole right above their bed.
A large ball of ice, weighing 12.6 pounds, crashed through the bedroom ceiling.