Extreme Temperatures
Nature News
YouTube
Thu, 18 Mar 2021 14:31 UTC
---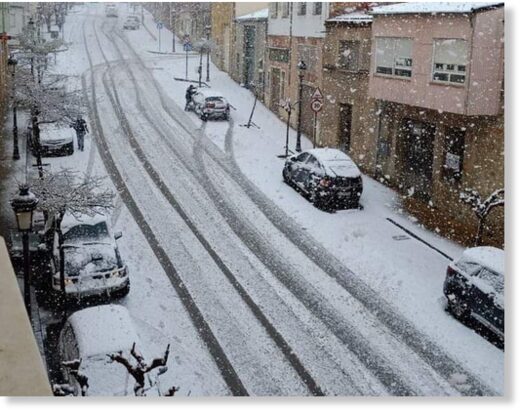 Snowfall was recorded yesterday in the region in what forecasters have recorded as the coldest day in a Fallas week since 1939.
Temperatures inland fell over 20ºC in 24 hours, resulting in snowfall in parts of Alicante region. Alcoi recorded temperatures just above freezing.
l'Alcoià and El Comtat reported snowfall, with a dusting of the white stuff across the area as well as in the regions mountains.
In an update issued by meteorological agency Aemet, they went on to say that the last time temperatures fell so fast was back in 1939.
---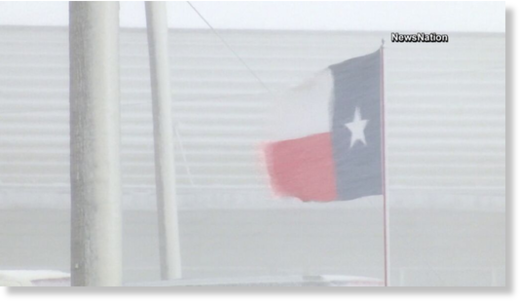 Blizzard conditions arrived in the Texas Panhandle on Wednesday, March 17, bringing wind gusts up to 60 mph and greatly
reduced visibility.
Footage shared by Amarillo-based meteorologist Corbin A Voges shows the snowy conditions on Wednesday morning.
"Crazy weather! We made it to 76° yesterday afternoon and we are accumulating snow just 15 hours later!" Voges wrote in a tweet.
The NWS reported downed power lines and stranded cars on highways as near-
whiteout conditions
struck some areas.
---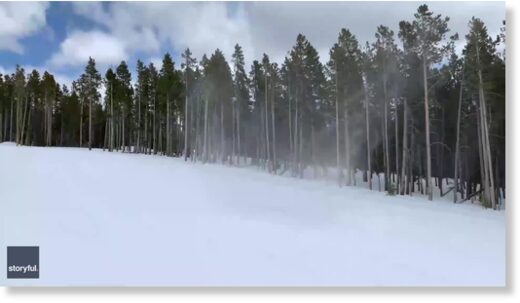 A group of individuals were treated to the unusual sight of a snow devil whizzing across a snow-covered slope, footage captured by one onlooker shows.
Matt Eichelberger, who captured the footage, told Storyful that his encounter with the meteorological phenomenon occurred on March 16 during a trip to Big Sky, Montana.



Credit: Matt Eichelberger via Storyful
---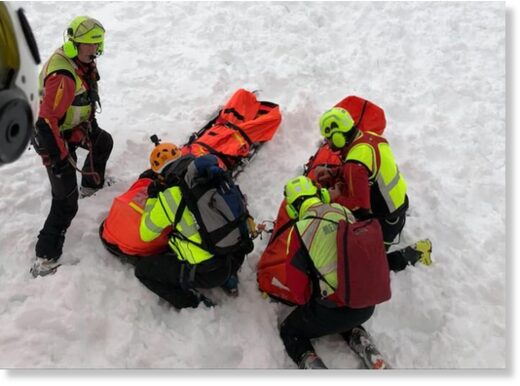 A skier was killed by an avalanche in Val d'Aosta on Wednesday, local sources said.
The avalanche happened in the Flassin area, in the Gran San Bernardo Valley, about 1,800 metres up.
The victim was going down a gully with a companion who witnessed the accident.
There was another group of three skiers in the vicinity who were not hit by the avalanche.
---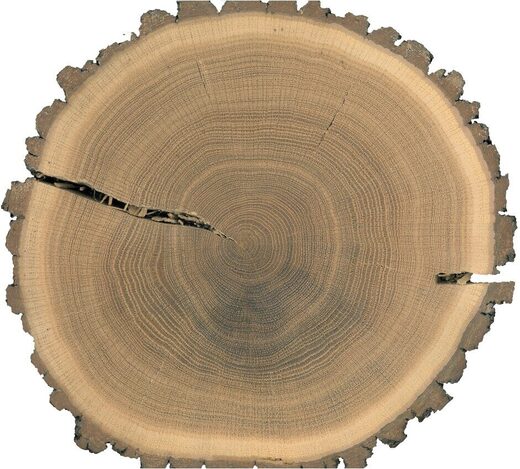 An international team, led by the University of Cambridge,
studied the chemical fingerprints in European oak trees to reconstruct summer climate over 2,110 years. They found that after a long-term drying trend, drought conditions since 2015 suddenly intensified
, beyond anything in the past two thousand years.
This anomaly is likely the result of human-caused climate change and associated
shifts in the jet stream
. The results are reported in the journal
Nature Geoscience
.
Recent summer droughts and heatwaves in Europe have had devastating ecological and economic consequences, which will worsen as the global climate continues to warm.
Comment:
Note that our planet is not only suffering extreme droughts, extreme
flooding
is also on the rise, and research shows that both of these patterns have occurred before, and it would appear that they're part of a cycle that is linked to ice ages; however, as revealed in the article, it would appear that, this time, it may be even more severe:
And check out SOTT radio's:
---
---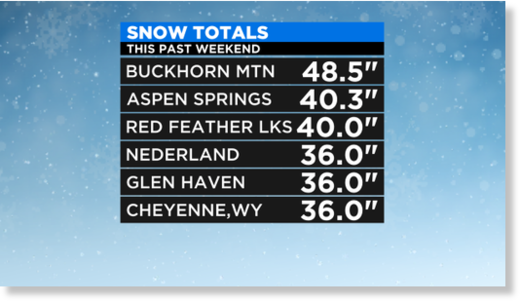 The blizzard that hit Colorado over the weekend was a historic storm that brought Denver's biggest snow in 18 years. Snow totals ranged from a foot to 4 feet across the Front Range. With
Buckhorn Mountain in Larimer County, coming in just a bit over 48 inches.
The weekend storm officially brought 27.1 inches of snow to Denver as measured at the airport (DIA). It was a rare storm where DIA got more snow than virtually anywhere else in the Denver metro area.
---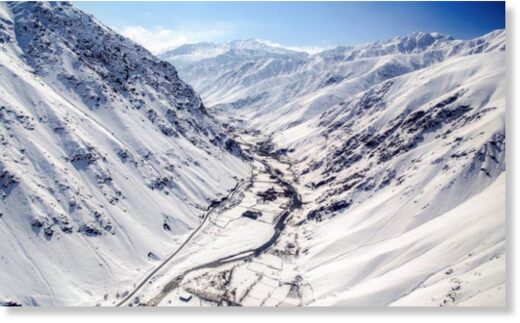 At least 25 Taliban fighters were killed in an avalanche while trying to cross into eastern Afghanistan from neighboring Pakistan through a mountainous route, Afghan authorities said Monday.
"Twenty five Taliban fighters, some of them Pakistani nationals, died in an avalanche last night in a mountainous area of Zazi-Aryob district last night on their way to Afghanistan," Mohammad Lal Amiri, police spokesperson for the Paktia province - where the incident took place - told EFE.
Amiri said that the accident occurred when the insurgents were trying to cross the border from Pakistan amid snow-covered mountains through a risky route which is not under the control of the Afghan security forces.
Most of the bodies of the deceased had been recovered from the area and transfered back to the other side of the Durand Line, the long border between Afghanistan and Pakistan established through a 19th century agreement between the British and Kabul, which is not recognized by the current Afghan authorities.
---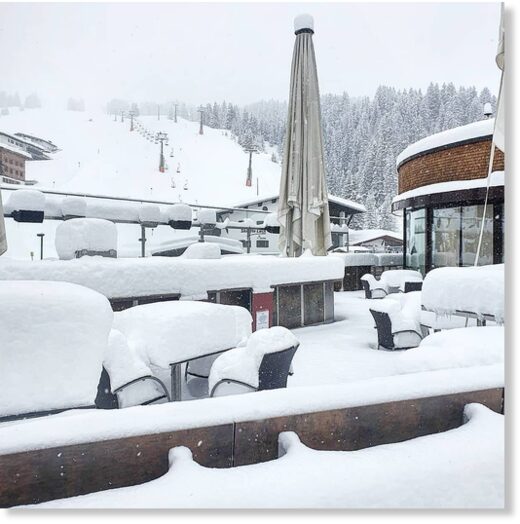 Most of us can't get there, except those lucky enough to live near to an open ski area, but some of us still like to know what's happening in the Alps whilst we dream of returning. The news today, as we reach a year since most of Europe went in to lockdown (a week after Italy and a week before the UK), is that it's dumping down.
"The return of winter" comes with less than a week until the start of springtime
and after several months when fresh snowfall has been quite rare, although most areas report good cover on their runs.
The snowfall is widespread but has so far been heaviest in the French and Swiss Alps where many resorts have posted
>30-60cm (1-2 feet) of snowfall so far, some as much as 1.2 metres (4 feet) already
,
and the snowfall is expected to continue through this week.
---