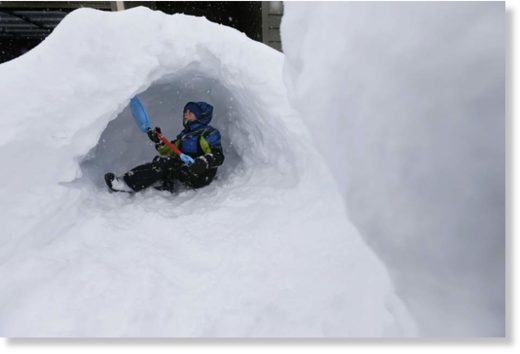 Schools, government offices and the Redmond Airport all closed Monday as more than a foot of snow blanketed Bend in the biggest February snowstorm to hit Central Oregon in at least 118 years.
Between 13 and 16 inches of snow had fallen on Bend by midday, with close to

20 inches

near La Pine, said Marc Austin, a meteorologist with the National Weather Service in Pendleton. More snow continued to fall throughout the day
but began to taper off late in the afternoon.
"Conditions are still going to stay pretty nasty even though it might not be snowing," Austin said.
A one-day snow total — from 7 a.m. Sunday to 7 a.m. Monday — of 12.5 inches set a new record in Bend as the highest February total since the agency started tracking it in 1901.
The previous record was 12 inches, on Feb. 18, 1953.