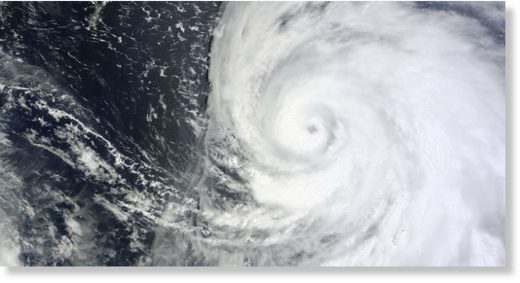 About a thousand times a day, thunderstorms fire off fleeting bursts of some of the highest-energy light naturally found on Earth.
These events, called terrestrial gamma-ray flashes (TGFs), last less than a millisecond and produce gamma rays with tens of millions of times the energy of visible light. Since its launch in 2008, NASA's Fermi Gamma-ray Space Telescope has recorded more than 4,000 TGFs, which scientists are studying to better understand how the phenomenon relates to lightning activity, storm strength and the life cycle of storms.
Now, for the first time, a team of NASA scientists has analyzed dozens of TGFs launched by the largest and strongest weather systems on the planet: tropical storms, hurricanes and typhoons. A
paper
describing the research was published March 16 in the
Journal of Geophysical Research: Atmospheres
.
"One result is a confirmation that storm intensity alone is not the key factor for producing TGFs," said Oliver Roberts, who led the study at the University College Dublin, Ireland, and is now at NASA's Marshall Space Flight Center in Huntsville, Alabama. "We found a few TGFs were made in the outer rain bands of major storms, hundreds of kilometers from the powerful eye walls at their centers, and one weak system that fired off several TGFs in a day."