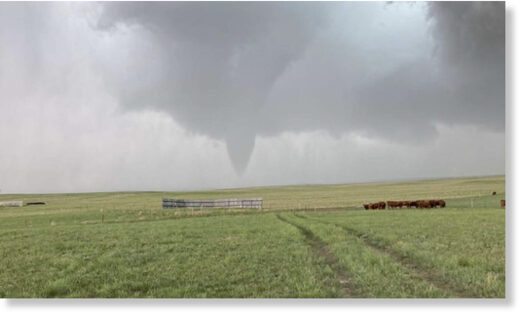 Summer weather is back in Wyoming as evidenced by Tuesday's weather. It was nice and springy in some areas while other parts of experienced a bit more excitement like tornadoes, funnel clouds, and hail.
The National Weather Service of Cheyenne sent out a note on Wednesday morning wondering if anyone had more information about a funnel cloud spotted just east of Lusk.
"Quite the capture!" they wrote of the "brief tornado" which was taken near Duck Creek Ranch just north of Highway 20 at around 2:30pm.
The photo
was taken by Garrett Wurdeman and shared with KNEB-TV in Nebraska.
Tornado Chaser Reed Timmer was paying attention to this twister. He had high regard for it.