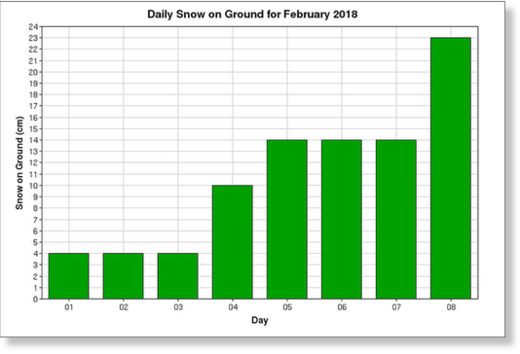 Calgary, you might need a little time to process this...
For this time period in February you have the most snow on the ground ever recorded—and in such an arid climate,
it's a true feat to exceed 30 cm of snow on the ground for this region.
The city is facing similar amounts of snowfall to the September 2014 super-snowfall (30+ cm) which brought numerous power outages and crippled the city for several days, but in much more manageable portions.
These consecutive systems are really beginning to add up. In fact, Thursday was the snowiest single day recorded in Calgary since this massive event back in September 2014.