Extreme Temperatures
FA Weather
YouTube
Sat, 09 Jul 2022 13:46 UTC
---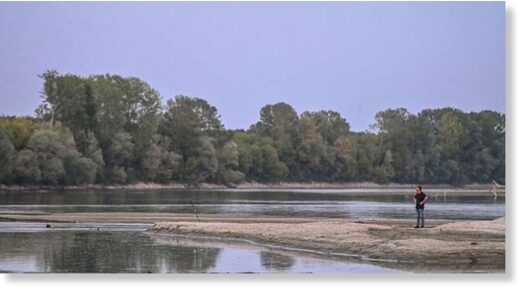 Italy is experiencing an unusual and prolonged heat wave and little rain this summer.
Experts say it's the worst drought in 70 years
in the country and the government has been forced to declare a state of emergency in five northern regions until the end of this year to deal with the situation.
Emergency funds amounting to €37 million were also announced along with special powers for regional authorities to help guarantee public safety and to offer compensation for agricultural losses.
The heat and lack of rain being experienced, particularly in the Po Valley, are not only drying up the rivers but causing significant concern to the agriculture sector in what is normally one of the country's breadbaskets.
"It's the perfect storm, less than 70 percent of snow in the winter, four months of lack of rain, temperatures three or four degrees higher than the seasonal average," said Meuccio Berselli, secretary general for the district authority of the Po Valley.
---
Michael Daly and Emma Clark
Stuff
Fri, 08 Jul 2022 18:17 UTC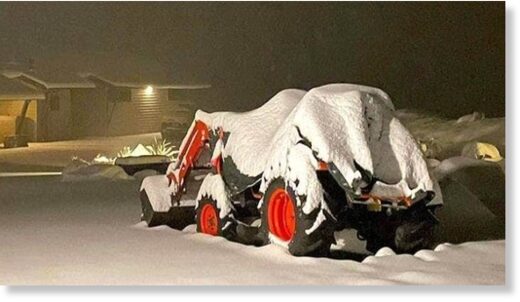 Heavy snow blanketed parts of the South Island early Friday, while heavy rain was expected to continue in some central parts of the North Island and on the West Coast from Friday afternoon.
Snow in the Mackenzie Basin and Central Otago on Friday morning closed schools and state highways, and halted a bus service.
Aoraki/Mt Cook Village resident Sharlene McKinlay said it had been snowing all night in the area and there was moderate and continuous snow falling at 6.30am Friday.
McKinlay said there was also at least 30cm of snow on SH80 and snow ploughing was being done within the village only.
---
Barry Hatton
AP News
Thu, 07 Jul 2022 07:42 UTC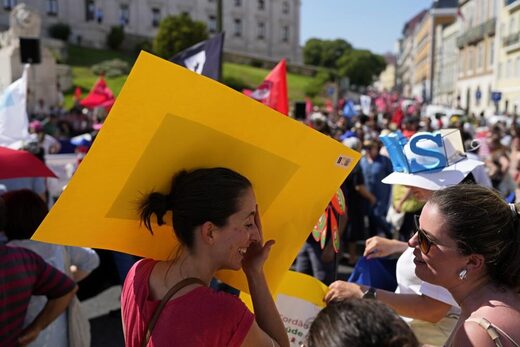 Portugal is bracing for a heat wave, with temperatures in some areas forecast to climb as high as 43 C (109 F) this weekend just as a severe drought grips the country.
The Civil Protection Agency, a Portuguese government body that coordinates official responses to emergencies, said Thursday it is placing crews on high alert because of the risk of wildfires. About a third of the country faces an extreme risk of forest fires, authorities say.
The high temperatures are forecast to last at least a week.
The national weather service IPMA says what it calls "tropical nights," when temperatures stay above 20 C (68 F) after sunset, are likely.
The government said it will place the country on a formal state of alert against wildfires from Friday. That step grants authorities special powers, such as outlawing stubble burning and fireworks at summer festivals, and allows it to requisition equipment such as bulldozers for clearing fire breaks.
---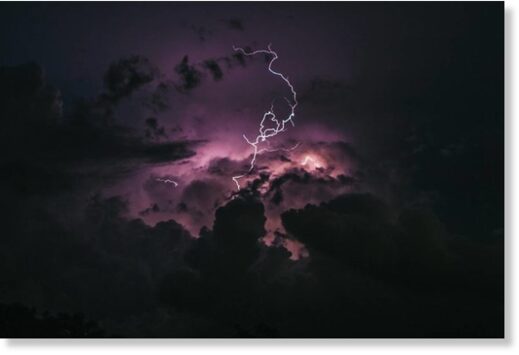 Wildfires are breaking out across Yukon as lightning pummels the territory and a heat wave wears on, a fire information officer says.
Mike Fancie of Yukon Wildland Fire Management says about 20 fires a day have been sparked beginning on the long weekend, bringing the total this year to 155 wildfires that have burned 45,000 hectares.

Fancie described the proportion of fires caused by lightning as "stupendously high" at 97 per cent, compared with about 70 per cent in a typical year with the remainder being caused by humans.
On Monday alone, there were more than 3,000 lightning strikes
, 484 of which were positive strikes that carry with them increased fire danger, he said.
---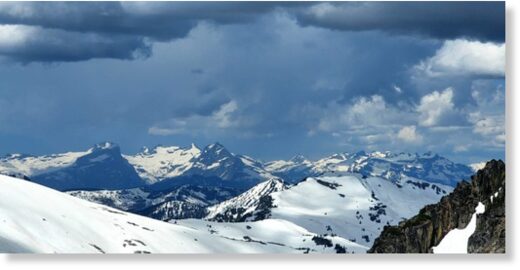 Brenda Haley and her adventurous friends decided to take a hike up Kokanee Glacier Park on Saturday, July 2.
Her observation of the wonderscape is, "Still tons of snow!"
Located north of Nelson, Kokanee Glacier Park sits mostly above 1,800 metres in elevation, the park has two glaciers - Kokanee and Woodbury - which feed over 30 lakes and are the headwaters of many creeks.
Kokanee Glacier Provincial Park, set aside in 1922, is one of the oldest major parks in the provincial system. It has a long history of well established recreational use and is perhaps the best known alpine park in the Kootenays. Its boundaries encompass 32,035 hectares of some of the most scenic mountain country found in the Selkirk Mountains of southern British Columbia, comprising a picturesque mosaic of high peaks, snowfields, cirques and colourful lake basins.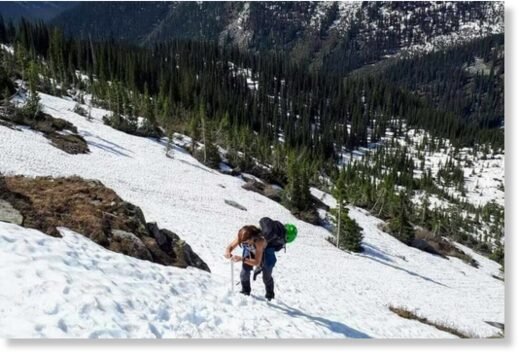 ---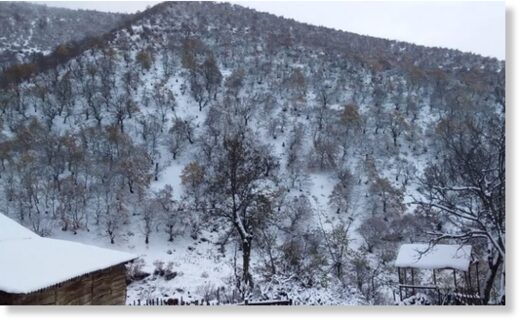 Currently, the average temperature in the capital is lower than the climatic norm, head of the National Hydrometeorological Service Umayra Tagiyeva said.
In Shahdag, the air temperature was recorded at 0 degrees, as a result, the precipitation turned to snow, and even a 1 cm snow cover was formed, she said.
---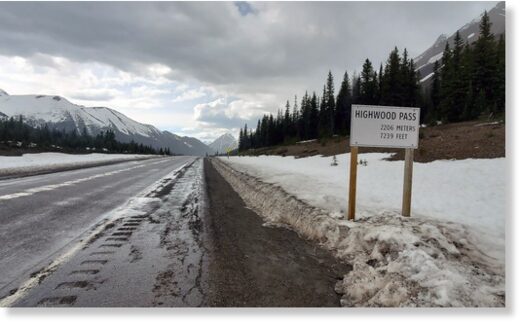 Several trails and backcountry campgrounds in Kananaskis Country are closed due to lingering snow conditions at higher elevations into the summer.
Five backcountry campgrounds in Peter Lougheed and Spray Lakes provincial parks, including Lillian Lake, Ribbon Lake, Aster Lake, Three Isle Lake and Turbine remain closed until at least July 6.
An avalanche hazard warning is also in place until further notice.
Officials say the snowpack melt in Kananaskis is approximately four weeks behind typical melt this year, and although it may be summer, snowy trail conditions persist and avalanches continue to be possible.
"In the past, we have delayed the opening of select sub-alpine backcountry campgrounds; however, we cannot recall a season quite like this one," said John Muir, director of communications for Alberta Environment and Parks in an email.
---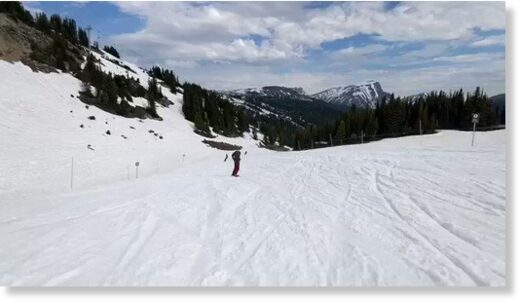 Most Canadians have broken out the flip-flops by now, but skiers can still wear their ski boots at Banff Sunshine Village.
The resort has reopened for some summertime skiing because it still has plenty of snow.
It's the first time in more than 30 years that it has opened this late in the ski season, and only the second time in the resort's nearly 100 years of operation
, with the hope to keep it operating through the Canada Day weekend.
Heather Yourex-West has more.
---
Experts were initially unsure what caused the freak geomagnetic event.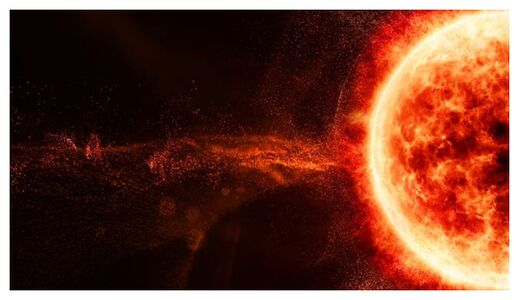 Scientists were recently left scratching their heads after a "potentially disruptive"
solar storm smashed into Earth without warning.
The surprise solar storm hit
Earth
just before midnight UTC June 25 and continued throughout most of June 26, according to
Spaceweather.com
. Scientists classified it as a G1-class storm, which means it was strong enough to create weak power grid fluctuations, cause minor impacts to satellite operation, disrupt the navigational abilities of some migrating animals, and cause unusually strong
auroras
.
The unexpected solar storm coincided with the peak of an
extremely rare five-planet alignment
, where
Mercury
,
Venus
, Mars,
Jupiter
and
Saturn
lined up in the sky in order of their proximity to the
sun
(which hasn't happened since 1864). Amateur astronomers in the northern hemisphere were able to capture images of the surprise auroras as they photobombed the neatly aligned planets.
Photographer Harlan Thomas captured an
image
of bright auroras in Calgary, Canada, which flashed across the dawn sky in front of the planetary alignment on June 26.
"Wow, talk about surprises," Thomas told Spaceweather.com. "The aurora became [visible to the] naked eye with beautiful pillars," and lasted for around 5 minutes, Thomas said.
---