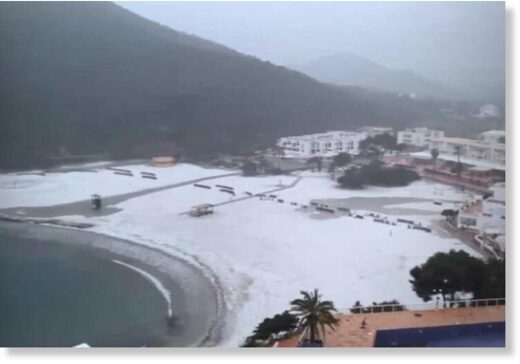 Temperatures of -15°C were recorded in one part of Spain during the current polar freeze
and it even snowed on the Balearic island of Ibiza.
As confirmed by AEMET, the State Meteorological Agency, the Balearic island of Ibiza has met with unusual weather conditions thanks to the polar freeze currently affecting Spain.
This morning, Monday, January 23, residents of the town of Talaia de Sant Josep - located 475 metres above sea level - woke up to a blanket covering of snow.
The town of Sant Joan de Labritja recorded -1.8°C overnight.