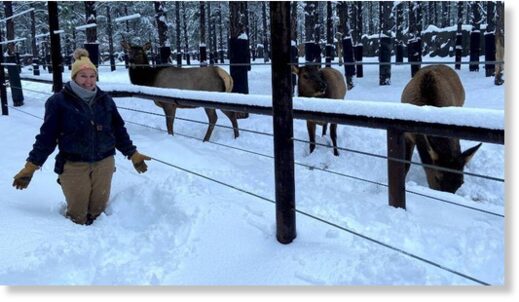 More than 2 feet of snow fell over two days across parts of northern Arizona, becoming the 25th largest snow event in Flagstaff history and breaking the record for single-day snow accumulation on Sunday.

The Flagstaff Airport measured 14.8 inches on Sunday, smashing the previous record of 8.9 inches that held for 45 years. As snow continued to fall,

accumulation eventually reached 30 inches

at the airport by Tuesday morning.
The last time Flagstaff saw a storm of this magnitude was in late January 2021 when officials measured a 33.2-inch snowfall.
The areas impacted by the storm were expansive, said meteorologist Benjamin Peterson, including most areas at elevation above 5,500 feet, stretching from the northern rim of the Grand Canyon east to the White Mountains.