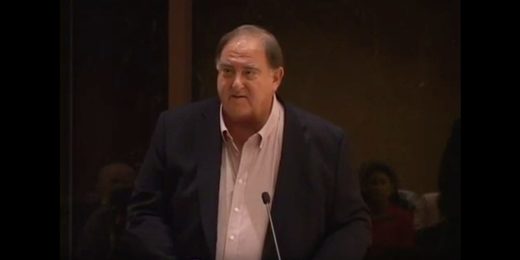 Public records show Stefan Halper, the foreign policy expert "outed" as an FBI informant that spied on Donald Trump's presidential campaign, was paid a large sum in 2016 for work he did for the Obama administration.
The Department of Defense
paid
Halper $282,295 on September 27, 2016 - just months before the 2016 presidential election - for work titled, "INDIA AND CHINA ECON STUDY," says USASPENDING.gov, a website that tracks spending data for the U.S. government. This sum was one of two payments made to Halper for the job; the second, worth $129,280, was made on July 26, 2017. The record lists Halper's "Period of Performance" as September 26, 2016 to March 29, 2018.
USASPENDING.gov shows
the Department of Defense paid Halper a total of $1,058,161 for work between 2012-2018
. The work designated for "India-China" study comprised
nearly 40 percent of that compensation
.
The contents of the work listed above are presently unknown.
Recent
reports
detailed Halper's interactions with three members of the Trump campaign - Carter Page, Sam Clovis, and George Papadopoulos.