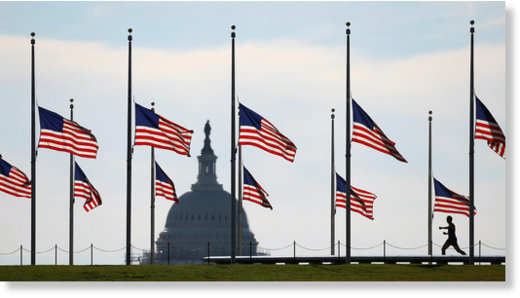 Slower revenue growth and large spending will expand the US budget deficit to $590 billion in the fiscal year ending September 30, according to the Congressional Budget Office (CBO).
The deficit is expected to be $152 billion more than last year and $56 billion larger than CBO's forecast in March and will equal 3.2 percent of the country's economic output.
Such a budget deficit is more than the GDP of Sweden, Poland or Iran. In July, the US posted a $113 billion budget gap, bigger than the economies of Ukraine or Slovakia.
The largest deficit America has seen is $1.4 trillion in 2009, which dropped to $485 billion in 2014. US public debt will continue to grow and is projected at 77 percent of the country's GDP by year-end.