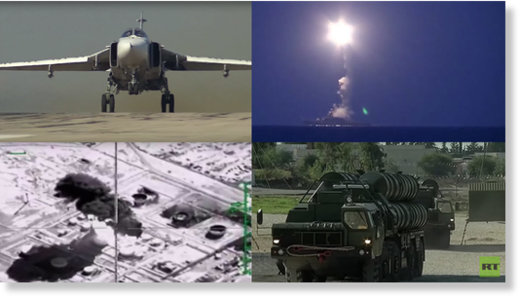 Precisely a year ago Moscow joined the campaign in Syria at the request of Damascus. While killing thousands of jihadists, Russia suffered military losses, but became one of the driving forces behind attempts at the national reconciliation process.
On September 30, 2015 Russian jets conducted their first strikes against terrorist targets in Syria, hitting Islamic State (IS, formerly known as ISIS/ISIL) positions near the cities of Homs and Hama.
By that time the US-led coalition had been already active in Syria for over a year.
Yet Russia became the only state which received an official request from Syrian President Bashar Assad to conduct air strikes in the country.
The Russian jets operated from the Khmeimim air base located in Syria's Latakia Governorate.
Liberation of Palmyra
During its mission, the Russian Air Force aided the Syrian army in liberating one of the country's key cities and a world heritage site - Palmyra. The ancient city had been under the control of IS since May 2015 before it was retaken by government forces backed by Russian airstrikes in March this year.
Jihadists destroyed numerous historical landmarks during the occupation, while leaving roads, houses and monuments booby trapped. Russian and Syrian sappers defused thousands of mines left by the terrorists after their retreat. Following the liberation of the ravaged city, the world-famous Russian conductor Valery Gergiev led a concert in Palmyra to support its restoration and honor the victims of the war.