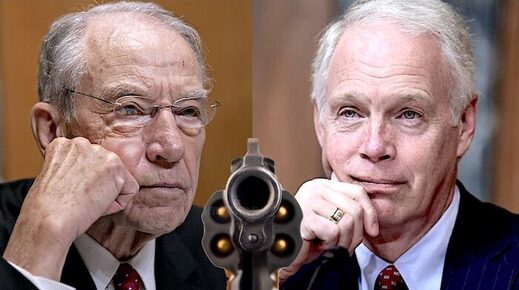 Two top Republicans continued to push the Secret Service for answers on any involvement it may have had related to an incident in which Hunter Biden's
gun briefly went missing
after being thrown in the trash in Delaware
after the federal agency said it had no record of its agents being involved.
Sen. Chuck Grassley of Iowa and Sen. Ron Johnson of Wisconsin, who released a
report
last year detailing Biden's shady business dealings, have been pressing for answers from the Secret Service following
reports that agents may have attempted to intervene on Biden's behalf in 2018
when they no longer protected now-President Joe Biden or his family.
Grassley and Johnson said in their
new letter
:
"We received the U.S. Secret Service's March 31, 2021, response to our March 25, 2021, letter regarding reports that Secret Service agents were involved in an October 2018 incident regarding Hunter Biden's discarded firearm when he was no longer a protectee. Although Secret Service could not locate any records about the alleged October 2018 incident, questions still remain regarding whether any individuals connected to the Secret Service were aware of or took any action relating to this matter. It would seem particularly unusual and inappropriate if any individuals connected with the Secret Service were involved in light of your office's acknowledgement that" it hadn't found any relevant records.