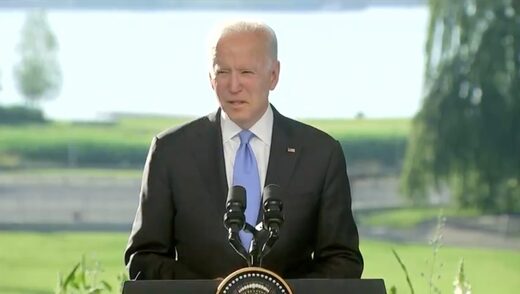 Listen to a reading of this article
During an
astonishingly sycophantic press conference
after the Geneva summit with Vladimir Putin, President Biden posited an entirely hypothetical scenario about what the world would think of the United States if it were interfering in foreign elections and everybody knew it.
When AP's Jonathan Lemire asked the president of the most powerful government in the world what "consequences" he'd threatened the Russian leader with should the Kremlin interfere in US elections going forward,
Biden meandered his way through one of his signature not-quite-lucid word salads
, and then said the following:
"Let's get this straight: How would it be if the United States were viewed by the rest of the world as interfering with the elections directly of other countries, and everybody knew it? What would it be like if we engaged in activities that he is engaged in? It diminishes the standing of a country that is desperately trying to make sure it maintains its standing as a major world power."