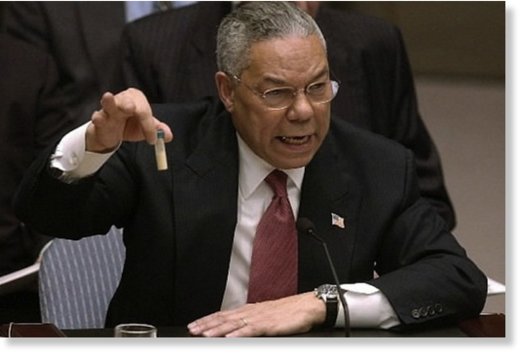 Months before President George W. Bush's speech on September 11, 2002, the
New York Times
reported at the time, White House officials confirmed the Bush administration
had already been
"[planning its Iraq strategy] long before President Bush's vacation in Texas" in August of that same year.
The strategy was to persuade the public and Congress that the United States and its allies should confront the "threat from Saddam Hussein."
The now infamous
9/11 anniversary speech
— and the
speech
before the United Nations following the anniversary remarks — both stressed the importance of "[ridding] the world of terror." But before speaking to the United Nations, Bush made the clearest case for war.
Claiming
"our principles and our security are challenged today by outlaw groups and regimes that accept no law of morality and have no limit to their violent ambitions," Bush presented his case against Iraq, claiming Hussein had only "contempt for the United Nations ... [claiming] it had no biological weapons. "
Making the case that Iraq had a clandestine "weapons program ... producing tens of thousands of litres of anthrax and other deadly biological agents for use with Scud warheads, aerial bombs and aircraft spray tanks," Bush and his administration sold the invasion of Iraq with
lies
.