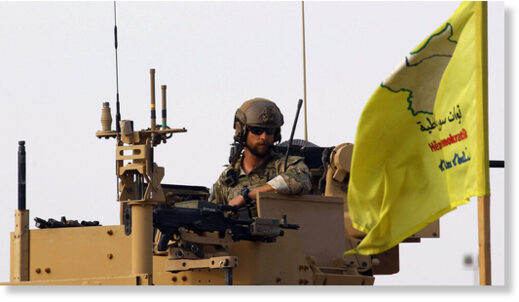 Washington must think beyond the upcoming US presidential vote and keep the future of the Middle East in mind when its encourages separatism in Syria's Kurdish population, Russia's Foreign Minister Sergey Lavrov has warned.
After almost a decade-long bloody civil war, peace has been restored on almost all Syrian territory, Lavrov said in a lengthy and exclusive interview with the Dubai-based broadcaster Al Arabiya.
"The military confrontation between the government and the opposition is over,"
he pointed out, adding that
"only two hotbeds"
now remain in the country.
The first one was northwestern Idlib province, where the Hayat Tahrir al-Sham terrorist group is holed up. However, the territory that the militants control
"is shrinking,"
the minister said. Hayat Tahrir al-Sham is a rebranding of the Al-Nusra Front, an Al-Qaeda offshoot, which had been one the largest and most violent groups during the Syrian conflict.
And the second hotbed is the eastern bank of the Euphrates River, where the illegal presence of the American troops is combined with the Americans promoting separatist trends, playing with the Kurdish guard in a very reckless manner, I would say.