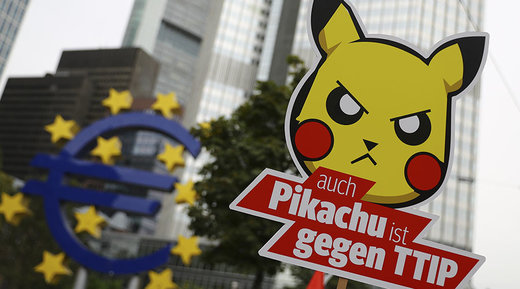 Belgium's French-speaking region of Wallonia has proposed a new way of negotiating international trade treaties. The region held up the CETA free trade agreement between the EU and Canada.
The so-called
Namur Declaration
, named after the capital of Wallonia, points out the heated debates around CETA is a sign the way the EU negotiates international economic and trade agreements, and the content challenges a large segment of public opinion.
"This means that the EU is not in a position today to negotiate a balanced agreement with the United States, given the asymmetry between the partners, especially regarding the degree of completion of their respective domestic markets and the unresolved extraterritorial issues of US law," the document said.
The manifesto was signed by university professors from different countries, including the US and Canada. A copy of the three-page document was reportedly handed to European Commission President Jean-Claude Juncker before it was published.