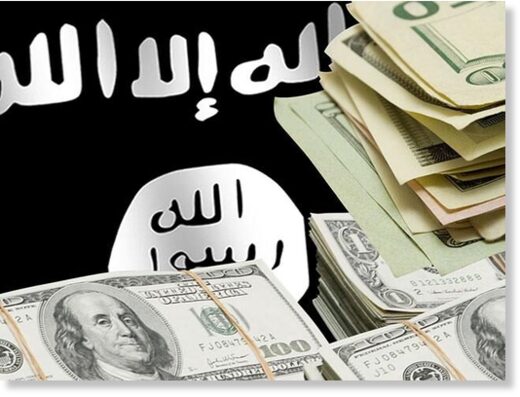 Leaked reports revealed that the US branches of Deutsche Bank are suspected of facilitating money transfer to ISIS in Iraq at the height of the group's terror campaign. The ISIS terrorist group launched a campaign of bloodshed and destruction against Iraq in 2014, seizing more than 121 bank branches, before its expulsion in late 2017, PressTV reported.
Despite the terrorists' control over some financial institutions, some banks, including Deutsche Bank and particularly its US branches, continued to allow money transfers to be sent to the Arab country.
Classified financial reports submitted by banks all over the world to the Financial Crimes Enforcement Network of the US Treasury Department (FinCen), which were leaked to the Buzzfeed news site and in turn shared with the International Consortium of Investigative Journalists, revealed
suspicious money transfers of at least $4 billion flagged by Deutsche Bank's US branches and Bank of America, to a number of Iraqi banks
between June 15, 2014 and June 30, 2015.