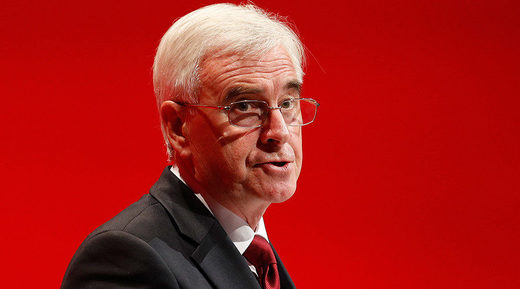 Shadow Chancellor John McDonnell claimed this week that
members of his own party are in cahoots with the "Murdoch media" in a renewed attempt at bringing down the Labour leader.
"The coup is not being waged up front in public but strictly behind the scenes," the Corbyn ally wrote in a piece for the
website Labour Briefing
.
"Having learned the lesson of the last coup attempt - that a direct attack on Jeremy and his policies will provoke a backlash from many party members - the coup perpetrators are this time round pursuing a covert strategy."
He added that the unnamed plotters were "willing to go so far in denigrating Jeremy that they endanger their own parliamentary seats and endanger the very existence of the party."
The apparently well resourced "soft coup" allegedly includes "daily and constant"
briefings to the press about Corbyn's office
and anonymous interventions on every statement made by the socialist leader in Parliament.