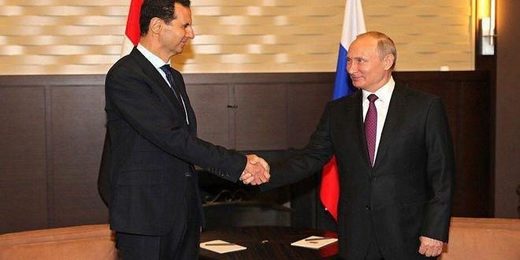 Syrian President Bashar al-Assad paid an unannounced visit to Vladimir Putin on Thursday evening at the Russian president's summer home in the Black Sea resort city of Sochi where the two leaders discussed the process for winding down the war in Syria, and notably
the reduction of foreign troop presence in the country.
This marks the third such known meeting inside Russia between Assad and President Putin since 2015, and
the first since two major instances of external airstrikes on the Syrian government dramatically escalated the prospect for broader war.
The first was the April 13th US-led coalition attack involving over one hundred missiles on sites in and around Damascus; and the second was the May 10 Israeli attack on dozens of targets inside Syria in what was
the biggest military escalation between the two countries in decades
.