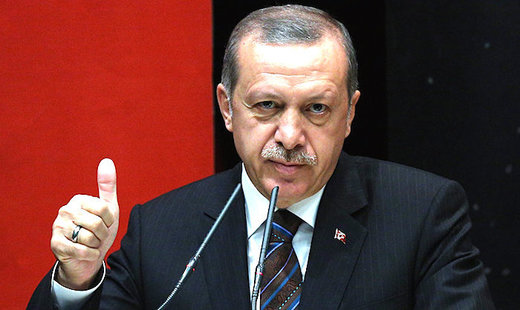 Turkey's President Recep Tayyip Erdogan invoked on Monday an early 20th-century irredentist document that claimed the Iraqi city of Mosul as Turkish soil.
Erdogan's remarks came amid the
commencement
of a long-anticipated operation by the Iraqi Army, Kurdistan's Peshmerga Forces and the US-led Coalition to liberate Mosul from the Islamic State (IS).
In Mosul "a history lies for us. If the gentlemen desire so, let them read the
Misak-i Milli (National Oath)
and understand what the place means to us," Erdogan declared. The Turkish president referred to
an Ottoman Parliament-sealed, 1920 pact that designates Kirkuk and Mosul as parts of Turkey.
Erdogan was speaking to the International Law Congress in Istanbul, according to the Kurdistan24 bureau there.
The Turkish President vowed his country would join both the Mosul operation that began in the morning and any talks regarding the Iraqi city's fate
in the aftermath of its capture from IS.