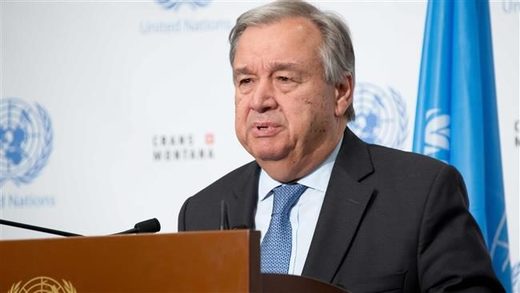 UN Secretary General Antonio Guterres has stressed that Latin American countries must be safeguarded from foreign intervention after US President Donald Trump threatened military action in Venezuela.
On Friday, Trump said his administration was considering many measures, "including a possible military option if necessary," to repair what he referred to as a "dangerous mess" in Venezuela in the wake of the formation of the country's Constituent Assembly.
Apart from being rejected by the government in Caracas and Venezuela's opposition coalition, the statement was also rejected by all Latin American countries - not only allies to President Nicolas Maduro such as Cuba, Bolivia, Ecuador and Nicaragua, but even those strongly opposed to Maduro, including Mexico, Brazil, Argentina, Peru and Chile.