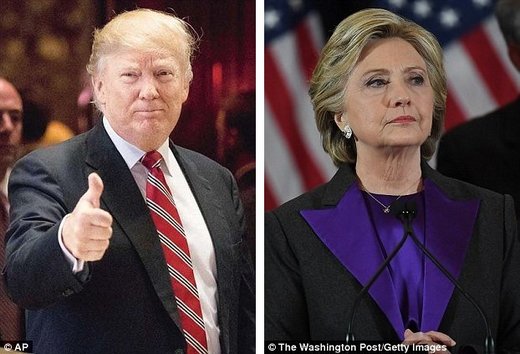 Most Americans think Donald Trump would have still won the election regardless of information leaks that came out of Russia's alleged hacking, a poll reported.
In the study, 58 per cent thought the outcome of the U.S. presidential elections would have remained the same, despite the hacking of files from the Democratic National Convention.
Americans thought 'regardless of the information released as a result of Russian hacking' Trump would still have won the election
, according to a poll conducted by
CNN and ORC
.
A minority of 40 per cent of people said the information leak was damaging enough to change voter's minds.
Wikileaks published thousands of emails and documents pertaining to Hillary Clinton's campaign and the DNC, in June 2016.