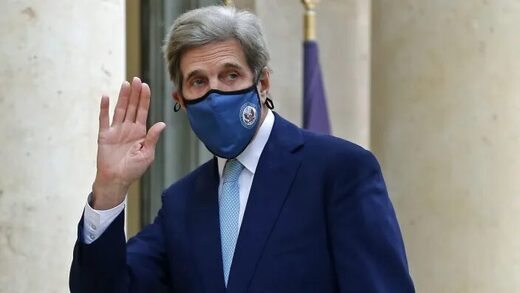 Despite an increasingly tense relationship, the U.S. and China agreed Saturday to work together to tackle global climate change, including by "raising ambition" for emissions cuts during the 2020s — a key goal of the Biden administration.
Why it matters
The
joint communique
released Saturday evening
commits the world's two largest emitters of greenhouse gases to work together to keep the most ambitious temperature target contained in the Paris Climate Agreement viable by potentially taking additional emissions cuts prior to 2030
.
In addition, the document leaves open the possibility that the U.S. and China can act jointly on climate change while having strong disagreements on trade, technology, and national security issues, though how far this cooperation can extend remains to be seen.