Comment: For months now, we're supposedly the conspiracy theorists, while they're all 'the sane ones'. And yet, throughout, Western media has promoted literal conspiracy theories in an attempt to inflate hysteria and panic, thereby justifying the WHO's phony BS about a 'killer virus' and Western governments' tyrannical power grabs.

Let's see what the kooks are saying now...


As the world continues to grapple with coronavirus and the economic catastrophe of lockdown, a disturbing new theory has emerged.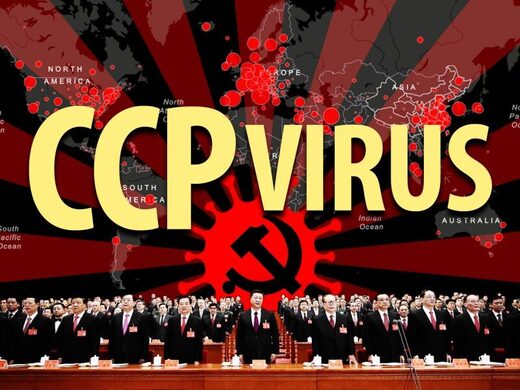 Did China trick the world into committing economic suicide?
As the global community continues to grapple with the fallout from the coronavirus pandemic - and the economic catastrophe caused by the associated
"lockdowns" imposed by governments
around the world - a chilling new theory has emerged.
It goes like this - China, in an enormous disinformation campaign spread via social media and through compromised voices in Western politics, science and medicine, aggressively pushed for other nations to follow its lead, with the goal of intentionally destroying their economies.

Comment: By intentionally risking its own first?


That's according to Michael Senger, a lawyer and researcher based in Atlanta, Georgia. In an article for
Tablet Magazine
, Senger
has laid out a disturbing timeline of evidence
that, if true, hints at what could be the most effective and devastating psy-op ever carried out by a world government.

Comment: The "most effective and devastating psy-op ever carried out by a world government" is certainly underway, but it's being carried out by the largely WESTERN-controlled World Government.


"By promoting fraudulent data, aggressively deploying disinformation, and flexing its institutional clout, Beijing transformed the snake oil of lockdowns into 'science', crippling rival economies, expanding its influence and sowing authoritarian values,"
Senger writes on Twitter
.

Comment: So China made us do it, huh. Wow. The Russians may have 'made us vote for their agent Trump', but the Chinese 'made us destroy Western civilization'. Without firing a single shot! They are then, presumably, vastly more intelligent than 'us'...