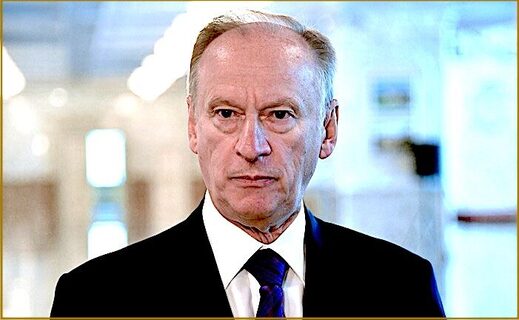 Prolonging violence in Ukraine at any cost is in the interest of the US, Nikolay Patrushev has claimed...
Nikolay Patrushev, one of Russia's senior security officials, has accused the US and the UK of standing in the way of peace. Unlike the peoples of Russia and Ukraine, the two English-speaking countries are interested in prolonging the violence and do not care about human suffering, he alleged.
At a press conference Thursday in Belarus, he said:
"I can identify the nations that are most interested [in continued hostilities] - they are the US and England. And one should clearly realize that they do not care about people dying, because it's not their people, they are not waging the war on their own soil."
Patrushev, who serves as secretary of the Security Council, reminded journalists that
Moscow and Kiev were on the verge of a truce in the first weeks of the conflict. But the Ukrainian government pulled out of peace talks under US pressure.
The official was referring to negotiations in Istanbul, during which Ukraine proposed to pledge neutrality in exchange for security guarantees, to which Moscow provisionally agreed.
Patrushev gave this assessment:
"Russia is not the ultimate target [for Western nations]. Their ultimate target is China. They [intend to] dominate the world, but that is unacceptable and won't happen."
Patrushev was visiting the Belarusian capital Minsk for a meeting of security chiefs from members of the
Collective Security Treaty Organization (CSTO), a regional mutual defense bloc that also includes Armenia, Kazakhstan, Kyrgyzstan and Tajikistan.
Russian officials have described the hostilities in Ukraine as part of a larger proxy war waged by the US and its allies against Moscow, aimed at preserving Western powers' hegemony.
Washington has declared the "strategic defeat" of Russia as its goal in Ukraine and pledged to provide military assistance to Kiev for as long as it takes to achieve that objective.