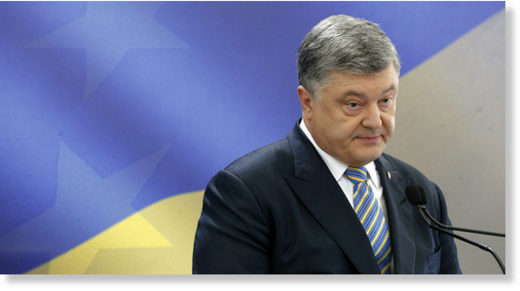 Ukrainian President Petro Poroshenko signed on Tuesday the law on Donbass reintegration. Ukraine's parliament adopted the document, which dubs Russia "an aggressor", and Donbass territories not controlled by Kiev "occupied," last month.
"By signing this law, I would like to stress that Ukraine remains committed to a peaceful solution to the problem of the occupied territories' liberation. This is proved by our resolute struggle for the deployment of a classic UN peacekeeping mission that will be able to ensure security for the restoration of sovereignty," Poroshenko said, following the signing of the law.
According to the Ukrainian leader, the signed bill does not contradict Ukraine's international obligations.
"This law does not violate any of Ukraine's international obligations, including the Minsk agreements," Poroshenko stated, adding that the document should serve as a legal mechanism for the political return of the region to Kiev's control.
On January 18, the Ukrainian parliament adopted the bill on the reintegration of Donbass, from which the provision on the priority of the Minsk agreements' implementation for the conflict's resolution was omitted. The bill suggested relying on the UN Security Council resolution on Donbass instead.