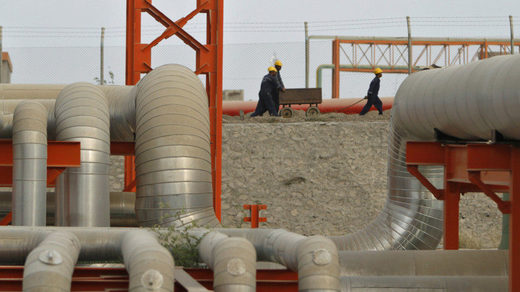 A cheaper rupee could increase India's crude oil bill by as much as US$26 billion in FY 2018/19,
according
to Indian government officials. The currency hit a low of 70.32 to the U.S. dollar today, which will also push up fuel prices at the pump and prices of cooking gas.
At the same time, Indian crude oil imports are set to rise: last financial year, the country imported 220.43 million tons of crude, with the bill coming in at US$87.7 billion This financial year, imports are estimated to reach 227 million tons while international oil benchmarks and the U.S. dollar rise higher and the rupee falls.
The FY 2018/19 oil import bill was at the start of the year estimated at US$108 billion on the basis of an average benchmark oil price of US$65 and an exchange rate of 65 rupees per dollar. However, oil has been trending higher than this for much of the year so far and supply concerns resulting from the U.S. sanctions against Iran and worry about spare production capacity among OPEC members are
likely to keep it higher than US$65 until the end of the year at least.