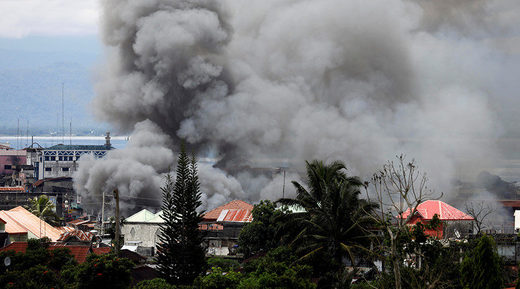 Philippines military helicopters fired guided rockets at positions of an Islamist rebel group in the besieged southern city of Marawi, apparently marking the first time the government has resorted to heavy firepower, Reuters reports.
The operation comes as the city enters the fifth day of a siege by government forces.
"We are trying to use our maximum force," Reuters
quoted
Mindanao Command Chief Major General Carlito Galvez as saying.
"The main purpose of the offensive is to suppress the lawlessness and to maintain normalcy in Marawi so that our people here, our countrymen, can return, especially by Ramadan," he said,
adding
that he hopes the city would be cleared within three days.