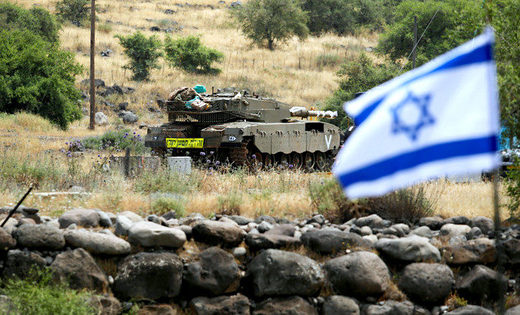 Israel said its sovereignty over the Golan Heights is permanent,
after the US for the first time rejected a symbolic UN resolution that calls on the Jewish state to end its occupation of the Syrian territory it captured in 1967.
"Israel will remain forever on the Golan Heights, and the Golan Heights will forever remain in our hands," Benjamin Netanyahu
said
Sunday,
thanking the US leadership for voting against calls at the United Nations on Friday for the return of the Golan to Syria.
Netanyahu noted that
Israel has been working with the US "for some time" towards the abandonment of Washington's passive support for the non-binding resolution titled
"The occupied Syrian Golan."
Previous US leadership had abstained from the vote on the symbolic document but, this year, under Donald Trump,
the US became the only state to vote 'No' alongside Israel.
However, with 151 votes in favor and 14 abstentions, the Special Political and Decolonization Committee's resolution passed anyway.
The document demands the end of Israeli occupation of the Golan while urging Tel Aviv to refrain from establishing settlements and from imposing Israeli citizenship on Syrians living there.