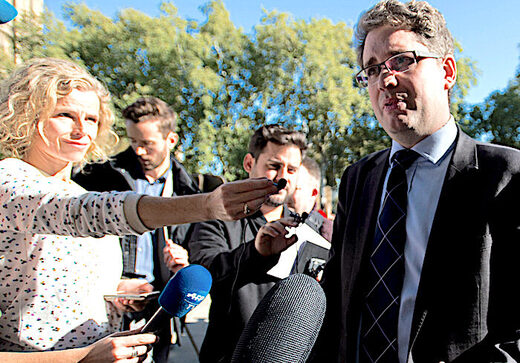 Investigative site
Bellingcat
is the toast of the popular press. In the past month alone, it has been described as "an intelligence agency for the people" (
ABC Australia
), a "transparent" and "innovative"
(
New Yorker
)
"independent news collective," "transforming investigative journalism" (
Big Think
), and an unequivocal "force for good"
(
South China Morning Post
)
. Indeed,
outside of a few alternative news sites, it is very hard to hear a negative word against Bellingcat,
such is the gushing praise for the outlet founded in 2014.
This is troubling, because the evidence compiled in this investigation suggests
Bellingcat is far from independent and neutral,
as it is
funded by Western governments, staffed with former military and state intelligence officers, repeats official narratives against enemy states, and serves as a key part in what could be called a "spook to Bellingcat to corporate media propaganda pipeline," presenting Western government narratives as independent research.
Citizen journalism staffed with spies and soldiers
An alarming number of Bellingcat's staff and contributors come from highly suspect backgrounds.
Senior Investigator
Nick Waters
,
for example, spent three years as an
officer
in the British Army, including a tour in Afghanistan, where he furthered the British state's objectives in the region. Shortly after leaving the service, he was hired by Bellingcat to provide supposedly bias-free investigations into the Middle East.