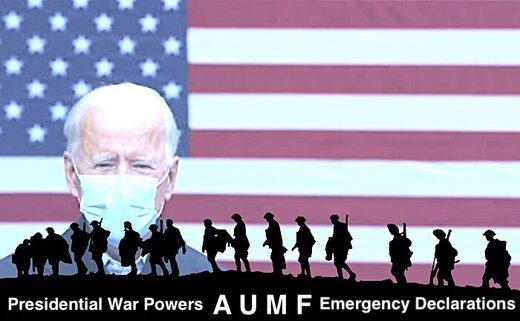 Earlier today, an unlikely coalition of senators introduced
a bipartisan bill that would impose significant curbs on presidential power to initiate armed conflict and declare "national emergencies."
Neither idea is entirely new. But this proposal is distinctive because of its broad reach, and its combining of the two issues in one bill.
The Washington Post
summarizes the bill's war powers provisions:
A bipartisan group of senators unveiled legislation Tuesday to give Congress a more active role in approving arms sales, authorizing the use of military force and declaring national emergencies, in an across-the-board effort to claw back national security power from the executive branch. The bill aims, for the first time, to define what type of "hostilities" require a president to seek congressional approval before committing military resources; establish expiration dates for national emergencies and military authorizations; and automatically curtail funding for any operation a president continues without explicit congressional support....

The comprehensive measure imposes more stringent restrictions than current law does, and comes as Washington grapples with whether and how to repeal long-running authorizations for use of military force, or AUMFs, including those passed nearly two decades ago to greenlight U.S. military operations in Iraq and Afghanistan..... It would define "hostilities" as any operation involving the use of force, remotely or directly — superseding the unofficial custom of administrations interpreting the law as applying only when there are combat troops on the ground. It also would shorten the time that presidents have to engage in those hostilities from 60 to 20 days and automatically terminate funding for an operation if a president fails to secure congressional support for the venture by that deadline....