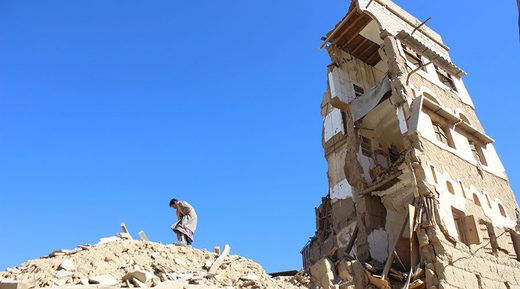 Yemen has received $10 billion from Saudi Arabia to rebuild the war-torn country, the Riyadh-backed Yemeni president said.
"Saudi Arabia has provided Yemen with $10 billion," Abdrabbuh Mansur Hadi said, as cited by
Al Arabiya
, during a meeting of his Aden-based government on Wednesday.
A total of $8 billion from the sum will be spent on the reconstruction of government-held areas, with another $2 billion to be used to support Yemen's National Bank, he explained.
According to the president, restoring normal functioning of electricity and the water supply, health, education and communications are among the "urgent priorities" for his government.