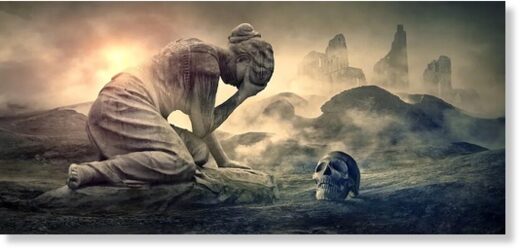 This is NOT a conspiracy theory. If you think it is then understand this:
If you are not willing to acknowledge the evil that exists in the world, you will be annihilated to the exact same level of your naiveté. Carl Jung
The trouble with writing about Genocide before it actually happens, is that you sound tin foil hat crazy, so I went looking for other people who understand and can see patterns. I found English writer Karen Harradine, and US writer Naomi Wolf, and no doubt there are others, not yet found. I am reminded of the US press agents in Berlin, warning their Jewish friends to get out because of the Nazis in the 1920s, a warning few of them acted on. I came to know about this, because my childhood next door neighbours were German Jews, their father had listened to the warning and got his family out to Australia early enough. In talking to Karen Harradine, I know it is a great frustration that so many people are so clueless, zombie like they live their lives.