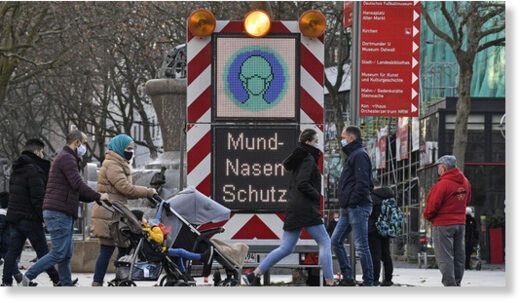 The German government is considering the extension of the country's lockdown into February following the detection of new variants of Covid-19 and persistently high numbers of infections.
"We still have a big risk... that is the risk of mutation," Steffen Seibert, Angela Merkel's spokesman, said at a news conference, revealing that the chancellor had brought forward a meeting with the leaders of Germany's 16 states to Tuesday.

Comment: A virus mutating should not be catching any government off guard, as that is what viruses have been doing for as long as we've been able to study them.


The country has reported multiple cases of the Covid-19 variant discovered in the UK, and on Monday three people in the southeastern state of Bavaria were found to have tested positive for another new strain of the virus.
Seibert said Germany needs to bring down its virus incidence rate from its current level of around 146 new infections per 100,000 inhabitants, to 50, but said "we are not fast enough on the way to this target value."