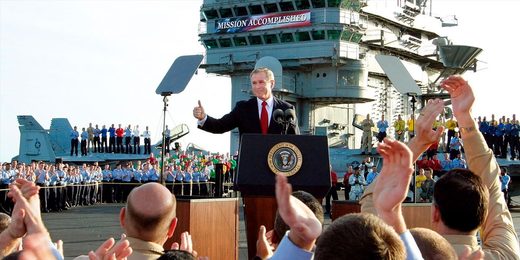 NSA agents successfully targeted "the entire business chain" connecting foreign cafes to the internet, bragged about an "all-out effort" to spy on liberated Iraq, and began systematically trying to break into virtual private networks, according to a set of internal agency news reports dating to the first half of 2005.
British spies, meanwhile, were made to begin providing new details about their informants via a system of "Intelligence Source Descriptors" created in response to intelligence failures in Iraq. Hungary and the Czech Republic pulled closer to the National Security Agency.
And future Intercept backer Pierre Omidyar visited NSA headquarters for an internal conference panel on "human networking" and open-source intelligence.
These stories and more are contained in a
batch of 294 articles from SIDtoday
, the internal news website of the NSA's core Signals Intelligence Directorate. The Intercept is publishing the articles in redacted form as part of an ongoing project to release material from the files provided by NSA whistleblower Edward Snowden.
In addition to the aforementioned highlights, summarized in further detail below,
the documents show how the NSA greatly expanded a secret eavesdropping partnership with Ethiopia's draconian security forces in the Horn of Africa
, as
detailed in an investigation
by longtime Intercept contributor Nick Turse. They describe the NSA's operations at a base in Digby, England, where
the agency worked with its British counterpart GCHQ to help direct drones in the Middle East and tap into communications through the Arab Spring uprisings,
according to a separate article
by Intercept reporter Ryan Gallagher. And they show how
the NSA and GCHQ thwarted encryption systems used to protect peer-to-peer file sharing through the apps Kazaa and eDonkey
,
as explained here
by Intercept technologist Micah Lee.
NSA did not comment for this article.