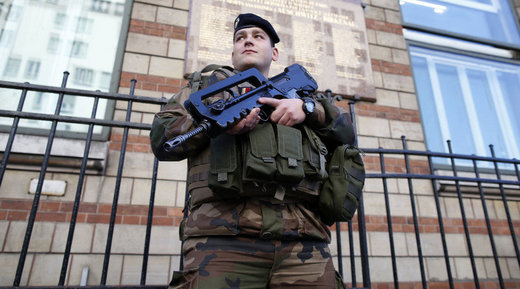 France will deploy around 3,000 reserve troops to provide security to schools
, education and security ministers have announced.
Anti-terror drills aimed at preparing students for potential attacks will also be ramped up.
Around 12 million French students are preparing to head back to school on September 1, but the government is also making plans of its own. Those plans are aimed at protecting pupils and preparing them for possible attacks on their schools.
All students aged 13-14 will be adding basic life-saving measures to their portfolio of skills
, in case they need to provide assistance to classmates in a worse-case scenario. Right now, only 30 percent of students are trained, Education Minister Najat Vallaud-Belkacem said in a Wednesday press conference, according to AP.
Around 500 school administrators will also be trained each year at the national gendarme training center to manage crisis centers and act as liaisons with security officials.
Vallaud-Belkacem said during the press conference that the new plans are "not about ceding to panic or paranoia," but conceded that "the threat is high, it is real."
In addition to training students and staff stepping up to the plate, security forces have been ordered to be particularly vigilant around schools, and some 3,000 gendarme reservists will be deployed to provide reinforcement for local authorities, including police, Reuters reported.