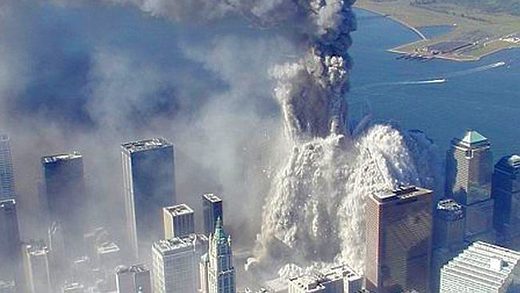 Editor's note:
This is the text of a talk delivered at the 9/11 Film Festival at the Grand Lake Theater in Oakland, CA, September, 2016
Globalization of trade and central banking has empowered private corporations to positions of power and control never before seen in human history. Under advanced capitalism, the structural demands for a return on investment require an unending expansion of centralized capital in the hands of fewer and fewer people.
The financial center of global capitalism is so highly concentrated that less than a few thousand people dominate and control some $100 trillion dollars of wealth.
These few thousand people controlling global capital amount to less than 0.0001 percent of the world's population. They are the Transnational Capitalist Class (TCC) in what David Rothkopf calls the superclass. David Rothkopf, former managing director of Kissinger Associates, says that the superclass is comprised of 6,000 to 7,000 people. These are the Davos-attending, Gulfstream/private jet-flying, megacorporation-interlocked, policy-building elites of the world-in other words, people at the absolute peak of the global power pyramid. They are 94 percent male, predominantly white, and mostly from North America and Europe.
Three years ago, a Project Censored research team decided to identify the people on the boards of directors of the top ten asset management firms and the top ten most centralized corporations.
Because of overlaps, this is a total of thirteen firms, which collectively have 161 directors on their boards. We think that this group of 161 individuals represents the financial core of the world's transnational capitalist class. They collectively manage $23.91 trillion (2014) in funds and operate in nearly every country in the world.
They are the center of the financial capital that powers the global economic system. Western governments and international policy bodies work in the interests of this financial core to protect the free flow of capital investment anywhere in the world. Add several hundred to this 161 and you find $100 trillion in assets-half the wealth in the world-managed by this small concentrated set of the TCC, who could fit into this theater.