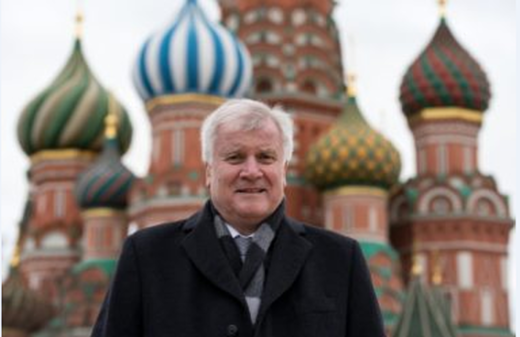 Bavarian governor Horst Seehofer met Vladimir Putin last week. Did he bring any offer of a policy change from Berlin?
Besides French presidential candidate Marine Le Pen's surprise meeting with Vladimir Putin today, another important meeting between German leaders and Russia's president happened last week, but has gone almost unreported outside German media.
Bavarian governor Horst Seehofer, who holds a powerful position in German politics, visited Moscow on March 16th, bringing with him a massive delegation of German political and business leaders.