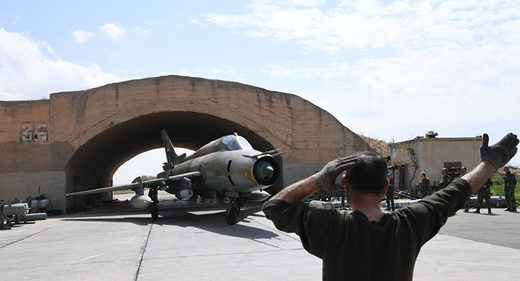 The Syrian military have started to move fighter jets and military personnel back to the Sha'irat Airbase in Homs over a month after the United States carried out a strike against it.
"They will be flying out of there again soon," the NBC News channel reported, citing an unnamed defense official.
According to the sources, the Syrian government managed to repair some of the infrastructure of the airfield and already began moving the Su-22s and the MiG-23s back to the airfield.