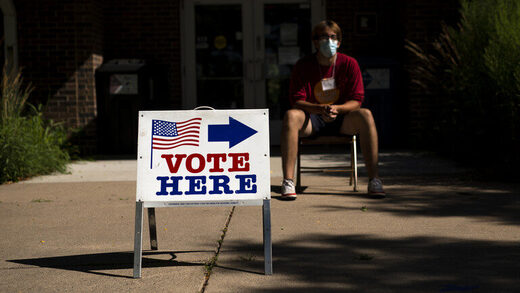 The Wisconsin Supreme Court kept the Green Party's presidential ticket off the ballot Monday, disappointing party members but ensuring more than a million absentee ballots will be sent to voters Thursday as required by state law.
The ruling also bolsters hopes for Democrats, who feared presidential nominee Joe Biden could lose a small share of his votes to the liberal third party. Republicans had hoped the Green Party would shave just enough votes from Biden's total to give President Donald Trump a victory this fall in a state he narrowly won in 2016.
Justice Brian Hagedorn broke with his fellow conservatives to form a majority with the court's liberals that kept Green Party nominee Howie Hawkins off the ballot.