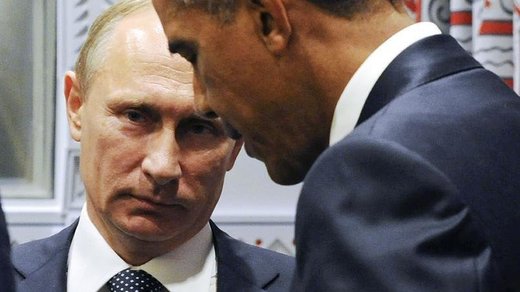 Russia's decision not to intervene in Donbass is consistent with its realistic foreign policy, which seeks to avoid wars. It is not because of any of the various reasons Western commentators claim.
The result is that where the Western powers regularly start wars they cannot win, Russia has refrained from waging a war it would win easily.
Although some in the west still insist that 'Russia has invaded eastern Ukraine', for those with open eyes and ears, the interesting question is 'Why HASN'T Russia intervened in Eastern Ukraine'?
The reasons are subtle and demonstrate a lot about Russia's pragmatic reaction to world events.
As things stand, Donbass is governed by two republics, that of Donetsk and Lugansk. Both republics held independence referenda in May of 2014 in which the majority of people voted to separate from the regime in Kiev.
Whilst supporting human rights in Donbass, offering aid and repeatedly calling for an end to the violence rained down on the people of Donbass by Kiev and their auxiliary terrorist gangs,
Russia has not formally recognised the statehood of the two republics.