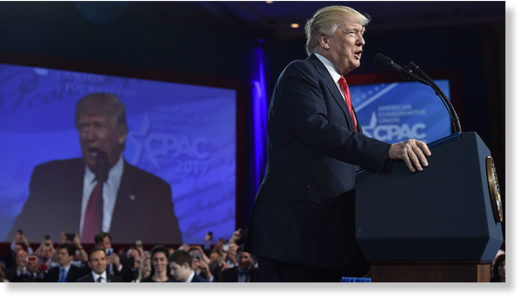 President Donald Trump intends to keep his promises to the American people, from securing the border and fighting terrorism, to rebuilding US industry and the country's military, he told the Conservative Political Action Conference (CPAC) in Maryland.
On media
"The media didn't think we would win. The pundits didn't think we'd win. The consultants that sucked up all that money... didn't think we would win. But they all underestimated the power of the people. And the people proved them all wrong," Trump said, to cheers from the crowd.
"I'm not against the media," Trump said, explaining what he meant when he called some media "enemies of the people" in a tweet. "I am against only the fake news media or the press. Fake," he stressed.
"I'm against the people who make up sources and make up stories," he said, while urging the media to stop quoting unnamed sources and cite people by name.