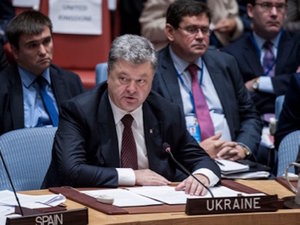 The Western public was enthusiastic about the US - Russia agreement for a cease-fire in Syria, and believed that it could bring peace. This shows that they have no memory of how the war was started, and no understanding of the goals it is meant to pursue. Explanations...
The cease-fire in Syria lasted no longer than the week of Eïd. There have been many cease-fires since the signature of the peace treaty between the United States and Russia. This one lasted no longer than the current peace or the previous cease-fires.
Let's review the facts - on 12 December 2003, President George W. Bush signed a declaration of war against Syria, the Syrian Accountability Act. After a series of attempts to open hostilities (the Arab League summit of 2004, the assassination of Rafic Hariri in 2005, the war against Lebanon in 2006, the creation of the Islamic Salvation Front in 2007, etc.), US special forces took the offensive at the beginning of 2011, organising a hoax intended to make people believe that this was an interior Syrian «revolution». After two vetos by Russia and China in the Security Council, the United States finally accepted a peace treaty in Geneva which they signed, in the absence of the Syrian delegation, on 30 June 2012.
First remark
Those who pretend that the current conflict is not an exterior aggression, but a «civil war», can not explain the consequences of the declaration of war against Syria by President Bush in 2003, nor why the peace treaty of 2012 was signed by the major powers in the absence of any Syrian representative.
Since the signature of the peace treaty, four years ago, the war has started again, despite multiple attempts to find a solution, negotiated alone by Secretary of State John Kerry and his Russian opposite number, Sergey Lavrov.