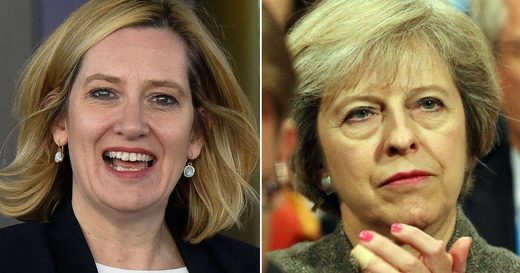 Labour MP Lisa Nandy just revealed in parliament the embarrassing inconsistencies between Prime Minister Theresa May and Home Secretary Amber Rudd over documents being hidden from the inquiry into allegations of child abuse by MP Cyril Smith.
"The Home Secretary told me that some papers would be withheld from the Cyrill Smith inquiry for national security reasons," Nandy told the House of Commons, yet she added: "this week the Prime Minister has written to me to say we are clear that the work of the security services will not prevent information being shared with other such inquiries."
- And she challenged Amber Rudd to confirm "for the survivors of Cyril Smith who have waited for decades" for justice - whether papers on historic allegations of child abuse against Smith will be withheld from inquiries for reasons of national security.