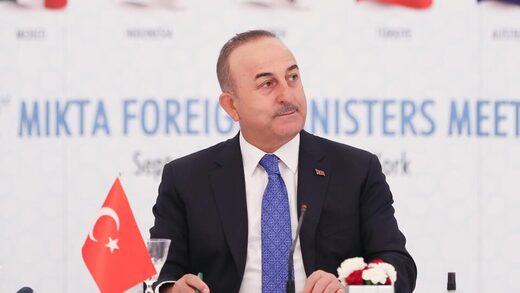 Türkiye is trying to "bring Ukrainian, Russian leaders together" to reach a permanent and fair ceasefire deal, the country's foreign minister has said.
During a press briefing at the Turkevi Center on Friday on the sidelines of the UN General Assembly meeting in New York, Mevlut Cavusoglu said everyone "sees the role Türkiye has played on the grain deal."
"Everyone knows that if a ceasefire will happen, it will happen via Türkiye's efforts," Cavusoglu said.

Comment: A ceasefire would happen only if the West sees no alternative to its current proxy-war on Russia.

Whilst Turkey has indeed served a role in a number of diplomatic endeavours, these claims above a verging on the preposterous.