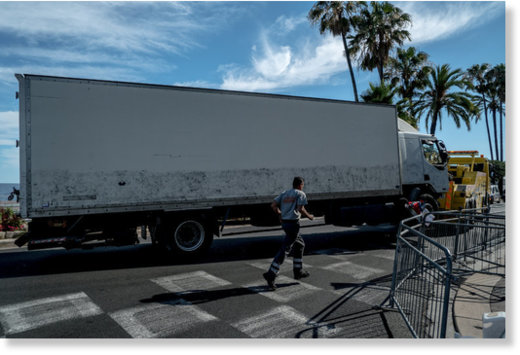 The
New York Times
(
7/15/16
), writing about the man who reportedly killed 84 people in a truck attack in Nice, France,
provided no evidence that Mohamed Lahouaiej Bouhlel was motivated by either politics or religion to commit violence—yet still labeled the murders as "terrorism,"
as though the definition of that crime were based on ethnicity rather than motivation.
Times
correspondent Andrew Higgins wrote that Lahouaiej Bouhlel was known to his neighbors only as a moody and aggressive oddball. He never went to the local mosque, often grunted in response to greetings of "bonjour" and sometimes beat his wife — until she threw him out.... Mr. Lahouaiej Bouhlel appeared not to have left behind any public declaration of his motive or indicated any allegiance to the Islamic State or another extremist group....