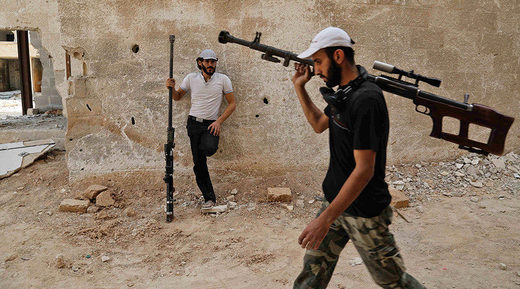 The last moderate armed opposition group in East Ghouta has accepted the terms of the de-escalation agreement after successful negotiations with the Russian reconciliation committee, the defense ministry said.
"Representatives of the Defense Ministry of Russia and the Syrian opposition's large grouping Faylaq Al-Rahman have signed an agreement in the city of Geneva, under which the group will join the ceasefire from 21:00 Moscow time in the de-escalation zone of East Ghouta," the ministry said in a statement Friday.
Islamic State and Jabhat al-Nusra linked terrorist cells in the Damascus region are still excluded from the ceasefire deal which requires all armed opposition to halt hostilities and allow food and humanitarian aid to be brought in.
"Faylaq Al-Rahman confirmed their readiness to conduct the irreconcilable struggle against terrorists of the ISIS and Jabhat al-Nusra, and also proposed measures for improving the humanitarian situation in the areas of the de-escalation zone controlled by this group," the Russian defense ministry said.