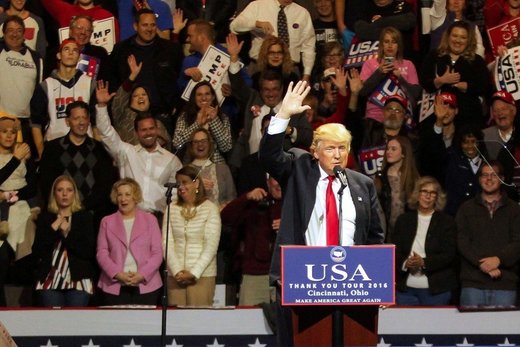 The president-elect's allies are seeking to stop recounts in Pennsylvania, Wisconsin, and Michigan.
President-elect Donald Trump's allies are taking legal action intended to stop election recount attempts initiated by Green Party presidential nominee Jill Stein in Wisconsin, Michigan, and Pennsylvania.
In Wisconsin, a pro-Trump super PAC
filed a federal lawsuit
arguing that the recount is unconstitutional and "may unjustifiably cast doubt upon the legitimacy of President-Elect Donald J. Trump's victory."