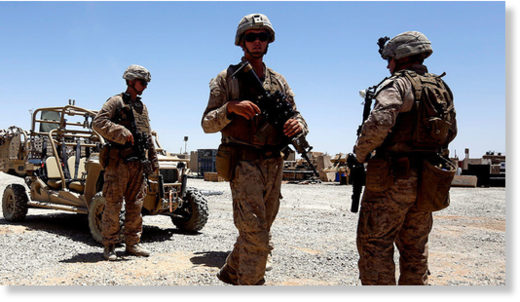 The White House has omitted, from a report prepared for Congress, the number of US troops fighting around the globe, including in Afghanistan, Iraq and Syria.
The expunged data coincides with a Pentagon report listing the location of 44,000 military personnel as "unknown".
In accordance with the 1973 War Powers Resolution, the Trump administration provided Congress on Monday with a semi-annual report accounting for US military personnel stationed abroad. Although the reports are meant to make the executive branch more accountable for US troop deployments, Monday's report left out the number of US troops operating in Afghanistan, Iraq, Syria, Yemen and Cameroon.
The Trump administration has argued that concealing troop numbers would prevent America's enemies from gaining a strategic advantage. However, in a previous report in June, the White House listed 8,448 Americans serving in Afghanistan, 5,262 in Iraq, and 503 in Syria. The latest briefing for Congress does not provide figures for those war zones or a reason for their omission.
While the White House deemed troop numbers too sensitive to disclose, last week the Pentagon told reporters that 5,200 Americans were serving in Iraq and another 2,000 in Syria, about four times as many troops as previously reported.