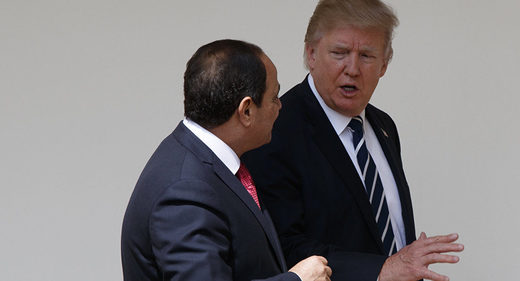 Egypt "is going to join" the Middle Eastern military alliance, informally known as Arab NATO, if it is created, Egyptian lawmaker Ahmed Ismail, a member of the parliamentary National Security and Defense Council, told Sputnik Persian.
United States President Donald Trump appeared to have indirectly mentioned the bloc while on a visit to Saudi Arabia during a key speech.
"Our goal is a coalition of nations who share the aim of stamping out extremism and providing our children a hopeful future that does honor to God," Trump said during his first overseas visit. "We have also started discussions with many of the countries present today on strengthening partnerships, and forming new ones, to advance security and stability across the Middle East and beyond."
The issue is said to have also been on the agenda of Trump's meetings with leaders of Egypt, Bahrain, Qatar and Kuwait.