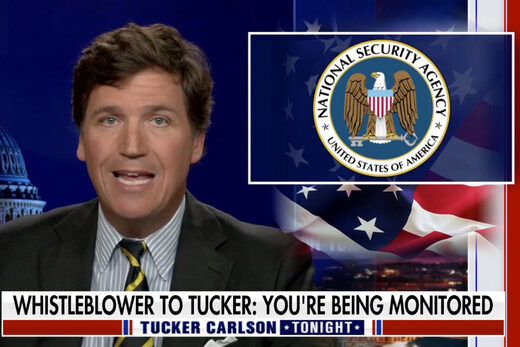 The Biden administration allegedly unmasked Fox News host Tucker Carlson's identity, according to a new report published late on Friday, which prompted a strong response from the network.
"We told you that the National Security Agency has been monitoring this show and the content of Tucker's emails," Fox News fill-in host Mark Steyn said during Carlson's show. "According to a media outlet called The Record, the NSA has just completed its internal review of the matter. The NSA now admits that it unmasked Tucker's identity after an intelligence intercept."
"By law, the identities of American citizens are concealed when they're caught up during foreign intelligence gathering,"
Steyn added. "They can only be unmasked in extraordinary circumstances."