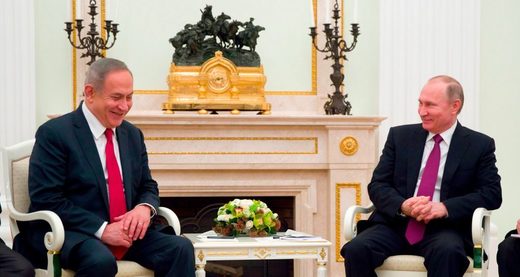 There are no circumstances under which Russia will go to war with Israel over Syria. Doing so would be wholly contrary to Russia's policies and strategic interests.
The alternative media community, especially its social media iteration, is experiencing collective psychosis in hallucinating that "Israel" and Russia are on the verge of war with one another.
The prevailing narrative is that Israeli "Defense Minister" Lieberman's threat to destroy Syria's air defense systems is tantamount to a declaration of war against Russia, with the assumption being that Moscow is on a crusade against Zionism and has thus become Tel Aviv's worst enemy.
There's no diplomatic way to say this, but the presumptions on which such a crazy conclusion has been reached are absolutely and utterly wrong.
Far from being Israel's hated nemesis like many in the alternative media community wishfully pretend that it is, Moscow is one of Tel Aviv's closest allies, and this is entirely due to President Putin's deliberate policies.
Not only does he enjoy a very strong personal friendship with Netanyahu, but President Putin also sees a lot of opportunity to advance his country's interests in Israel through the large Russian diaspora there.