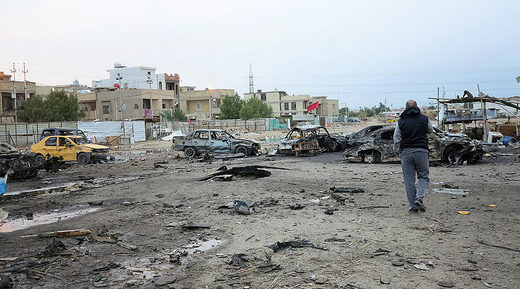 The Iraqi prime minister said he had directed the military to conduct airstrikes against Islamic State (IS, formerly ISIS/ISIL) targets in Syrian territory. The strikes come in response to recent bombings in Baghdad, he added.
"We are determined to chase terrorism that tries to kill our sons and citizens wherever it is found, so
we gave orders to the air force command to strike Islamic State positions in Hosaiba and Albu Kamal inside Syrian territory
as they were responsible for recent bombings in Baghdad," Haider al-Abbadi said in a
statement
. "The heroes of the sky executed the operation and responded to the terrorists with amazing success."
IS claimed responsibility for a deadly attack that took place on February 16 in southern Baghdad, when a car bomb blast ripped through the area, killing at least 45 and injuring dozens.