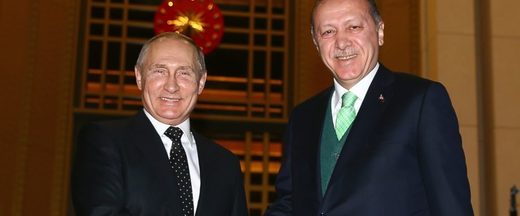 Russian President Vladimir Putin has met with Turkish President Recep Tayyip Erdogan in Ankara, after what has been a whirlwind day for the Russian President. Earlier he met with Persident al-Assad in Syria and President el-Sisi in Egypt.
During the press conference, both Putin and Erdogan spoke of their positive feelings regarding a sharp increase in bilateral trade between the two nations.
Both leaders also praised the recovery of Turkey's tourist industry which is heavily reliant on Russians.
Russia's bilateral relations with Turkey, include an agreement whereby Russian experts will construct what will be Turkey's first ever nuclear power plant.
Both leaders expressed their positive views on this while President Putin also spoke highly of the progress made on the Turk Strem gas pipeline which will deliver Russian natural gas to both Turkey and Europe.