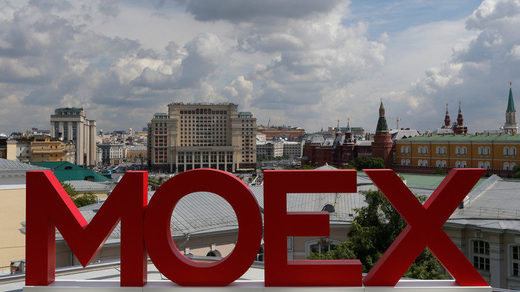 After the London Stock Exchange (LSE) suspended share trading of sanctioned energy conglomerate EN+Group, other Russian firms are thinking of scrapping their stock listings in the UK in favor of the Moscow Stock Exchange (MOEX).
Cherkizovo Group, one of Russia's major producers and processors of poultry and pork, is considering a move to MOEX after the firm delisted from London last year, reports Bloomberg. TMK, Russia's largest manufacturer of steel pipes for the energy sector is mulling a similar move, according to the deputy chief executive officer of the company, as quoted by the media.
"It really doesn't make sense for Russian companies to list abroad in the current environment," Ekaterina Iliouchenko, a money manager at Frankfurt-based Union Investment Privatfonds GmbH told the agency. The analyst stressed that
the new round of sanctions could force foreign exchanges to block transactions with their liquidity to "drop dramatically as foreigners exit."