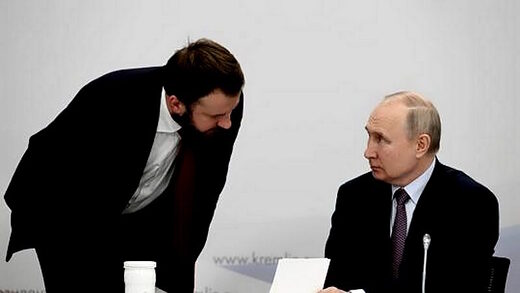 The Russian leader's top economic adviser has provided an insight into the Kremlin's strategy
Unlike the leaders of Western states, Russian President Vladimir Putin does not think in terms of the next election, but decades ahead, his economic adviser, Maksim Oreshkin, has said.
The comments were made in an interview with the outlet
Moskovsky Komsomolets
(MK), published on the eve of Wednesday's artificial intelligence conference in Moscow.
"Russia compares favorably with individual European countries, which you called democracies," Oreshkin
told
MK. "The planning horizon there is short. The main thing is to hold out until the next elections, and then who cares if the grass will grow. We all know very well that President Putin's planning horizon is not three months, not a year, or even five years. These are decades ahead, generations."