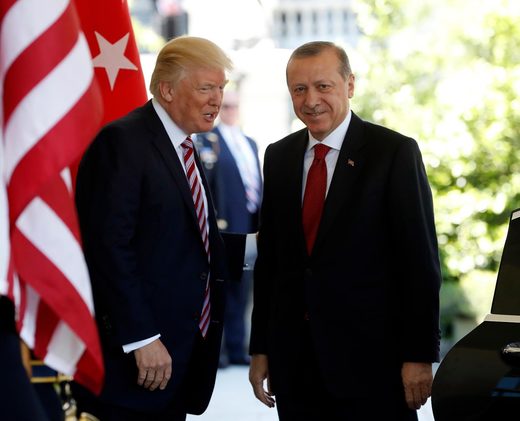 The U.S.-Turkey visa crisis is simply the rupture point of a fault-line between Ankara and Washington that has accumulated considerable tension in recent years. So even if the parties manage to find a solution to this latest crisis, the problems that brought us here are likely to persist and foment new conflicts.
While the escalation could have been prevented with better crisis management and diplomacy on both sides,
the core of the problems between Ankara and Washington stem primarily from the erosion of the institutions upon which their alliance was built.
Military ties have historically constituted the backbone of Turkish-U.S. relations. Because of the asymmetrical power relationship, the two countries have often harbored different threat perceptions and priorities. But nevertheless the bipolar nature of the Cold War suppressed the clash of interests to an extent. Even then, relations were marked by periodic turbulence such as the Cuban Missile Crisis (1962), the Lyndon Johnson letter (1964) and Cyprus (1970s).
After the end of the Cold War, the divergences started to surface. Facing an uncertain international environment in which NATO began seeking a new mission, Turkey opted to side with the U.S. when regional crises erupted.