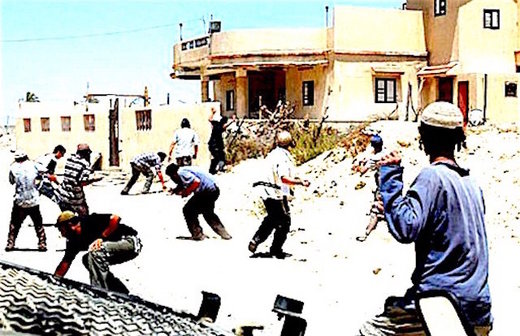 Newly passed Transparency Law compels rights groups to divulge foreign funding in all official statements
The Israeli government stands accused of waging a campaign of incitement against human rights groups as it tries to hamper efforts by the international community to monitor abuses of Palestinians under occupation.
A so-called Transparency Law, passed by the Israeli parliament last week,
compels
some two dozen Israeli rights organisations to declare publicly that they receive a majority of their funding from foreign governments.
In future, they will have to divulge such funding - mostly from individual European states or the European Union - every time they appear in the media, issue publicity material, make statements online, and deal with official bodies. Failure to do so will incur a substantial fine.
The legislation's aim, peace activists argue, is to vilify these groups with the Israeli public, suggesting they are "foreign agents" and "traitors" seeking to subvert Israel's security and its national interests.
Jeff Halper, founder of the Israeli Committee Against House Demolitions, said the human rights community was being "publicly shamed". He told Al Jazeera: "The government wants these groups to be seen as disloyal and anti-Israel. It is about cementing a public consensus that they constitute an enemy within."
Foreign 'meddling'
Most of the affected groups work in the occupied territories, monitoring human rights violations, the expansion of settlements, torture of Palestinian prisoners and Israel's military courts system. The best-known include B'Tselem, Peace Now and Yesh Din.
But the law also applies to social justice groups operating inside Israel. Most focus on structural discrimination against the country's Palestinian minority, a fifth of the Israeli population.