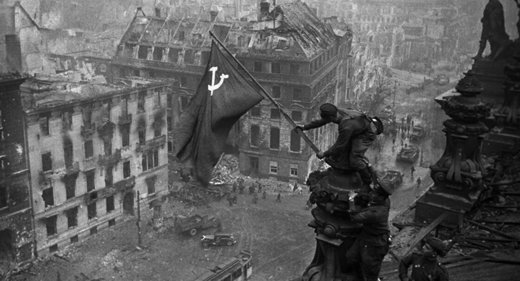 As Russia celebrates the Soviet victory over Nazi Germany 71 years ago, Radio Sputnik's Loud & Clear talks with historian Peter Kuznick about the West's habit of downplaying the USSR's role in World War II and the United States' part in sparking the Cold War that followed.
"The Americans and the Soviet have such different memories of World War II,"
Kuznich, a professor at American University, told Loud & Clear's Brian Becker. "Americans see it in the triumphalist sense. The Good War, the victory against fascism. But the American sacrifice was relatively minimal compared to the Soviet sacrifice."
"The Soviets lost 27 million people in World War II. Everybody was affected. All families lost people and they all suffered immensely during the war."