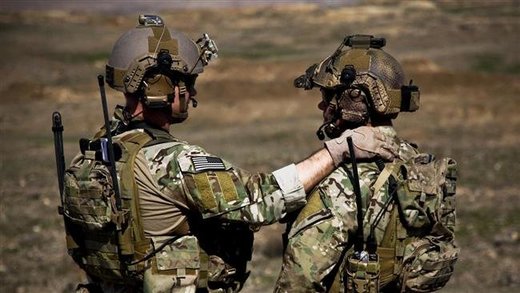 Comment: The scenario Gowans describes in this article is definitely plausible. It accounts for much of the U.S.'s 'strategy' in Syria today, and some of its more perplexing talking points. Whether or not it will actually happen is a different story. Syria and her allies are likely clued in to what's really going on, and doing everything in their power to prevent it. We'll just have to wait and see.


Washington is preparing to mount a campaign
to transfer control of Syrian territory currently held by ISIS
to rebels who operate under US influence
, forming a rebel redoubt from which US proxies can continue to wage war on Damascus, and establishing the foundation of a US puppet state in Syria.
A key to US strategy is the artificial division of the conflict into
a part to be resolved by military means
, involving ISIS,
and a part to be resolved through a political settlement
, involving all other rebel formations.
Nusra Front
, the exception,
is to be ignored, and rebranded
. As Al-Qaeda's Syria franchise, it can hardly be embraced openly by the United States, though there is evidence of its being equipped covertly by the CIA.
Comment:
And according to Lavrov, the Americans even tried to
get it included
in the latest Aleppo ceasefire!