Comment:
Gilets Jaunes protesters have
appeared on French TV
suggesting that Pierre de Villiers become the country's new leader. This military man was commander of the French Army until Macron fired him under acrimonious circumstances last year...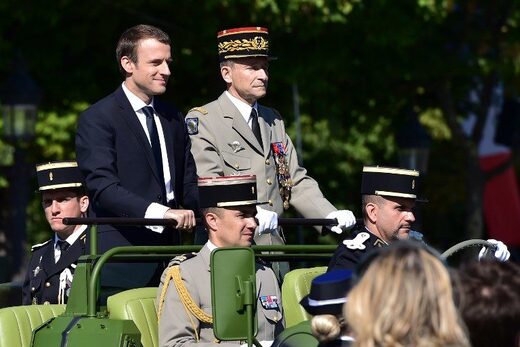 The chief of France's armed forces resigned on Wednesday just days after he was publicly hauled back into line by French president Emmanuel Macron after a public row over cuts to the military's budget.
General Pierre De Villiers, 61, presented his resignation to Emmanuel Macron on Wednesday morning.
In a statement De Villiers, who took over in February 2014,
said he no longer felt able to command the sort of army "that I think is necessary to guarantee the protection of France and the French people"
.
He and Macron were due to meet on Friday in a bid to smooth over what
had become a very public row over government cuts to the armed forces.
De Villiers, whose role as head of France's armed forces was prolonged by Macron back in June, had initially publicly complained about the government's plan to cut the military's budget by €850 million, predominantly by saving money on equipment.