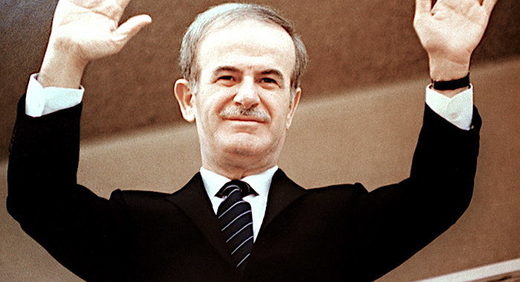 Sifting through the CIA's database of 11 million+ declassified documents,
WikiLeaks has uncovered a report from 1986 on "possible scenarios that could lead to the ouster of President Assad."
Pointing to the potential for exploiting sectarian tensions,
the report nonetheless ironically explains why the US's current regime change strategy is wrong.
In January, the US Central Intelligence Agency put over 11 million of its declassified files online. On Monday, WikiLeaks discovered that one of these documents includes
a secret report involving scenarios for ousting Hafez Assad (Bashar Assad's father)
going back all the way to the
Reagan administration.
The
document
, created under the supervision of the Director of Global Issues by the appropriately named
Foreign Subversion and Instability Center,
and distributed to senior intelligence officials, as well as officials in the State Department, the Pentagon, Reagan Middle East policy advisor Dennis Ross, and William Eagleton, then-US ambassador in Syria. The memorandum casually lays out what the CIA envisions to be the "scenarios that could lead to the ouster of President Hafez al-Assad in Syria." The report makes no bones about its "purposely provocative" nature and tone.