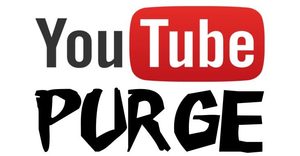 An episode of Abby Martin's
Empire Files
, featuring journalist Max Blumenthal and spotlighting rising militarism in Israel, has been blocked by YouTube in 28 countries, including Israel and the UK,
for violating "local laws."
"Just notified by YouTube that Abby Martin's interview with Max Blumenthal has been blocked from being viewed in 28 countries (including Israel) to 'comply with local laws.' Actions disabled & warnings for viewers elsewhere," the program's official Twitter account related on Thursday.
Entitled
"Jewish-American on Israel's Fascism: 'No Hope For Change From Within',"
the episode featured
a discussion between Martin and journalist Max Blumenthal about the increasingly militaristic, racist attitude of Israel towards Palestinians.
"YouTube has claimed that it removed my interview on Israel-Palestine with Abby Martin to comply with laws in 28 countries. However, nothing I did or said in the discussion was even remotely illegal, even in countries with the strictest hate crime laws," Blumenthal told RT in an email. "My comments were based entirely on my extensive journalistic experience in the region and my analysis was clinical in nature. At no point did I denigrate anyone based on their faith or ethnicity."