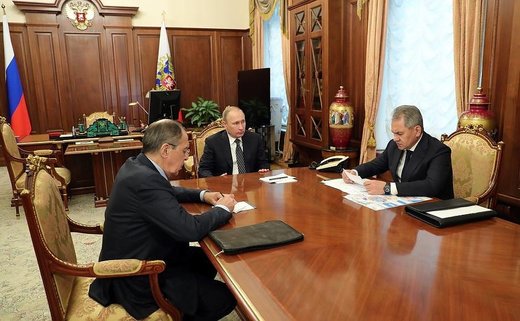 Russian President Vladimir Putin has confirmed agreement has been reached on a ceasefire in Syria and the start of peace talks.
"This agreement we've reached is very fragile, as we all understand. They require special attention and patience,
professional
attitude, and constant contact with our partners," Putin said at a meeting with Russian foreign and defense ministers.
The agreement, which was previously announced by Turkey, is detailed in three documents, Putin said.
"The first was
signed by the Syrian government and the Syrian opposition to stop hostilities
in the territory of the Syrian Arab Republic. The second one is a set of
measures to control the ceasefire
. The third document is a
declaration of intention for Syrian settlement
," the Russian president said.
The agreement is the result of joint efforts by Russia, Turkey, and Iran, the president said.