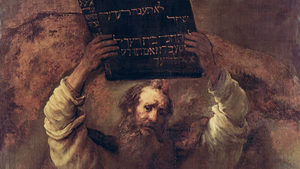 It is no secret that former Australian Prime Minister Tony Abbott is a fan of Western values.
On more than one occasion he has lamented what he calls
"the great Australian silence"
- the neglect of "
the Western canon, the literature, the poetry, the music, the history and above all the faith without which our culture and our civilisation is unimaginable
."
Abbott's predecessor, John Howard, is also known as a stout defender of the Western tradition and its values, and he too
worries that we are losing our connection to it
: "
When we think of our civilisation, we lack an integrated understanding of the contribution of the early Romans and Greeks, the framework of what is frequently called the Judaeo-Christian ethic
."
Further afield, former UK Prime Minister David Cameron has preached the importance of Christian values for Britain.
More recently, and perhaps unhelpfully for the cause, Donald Trump has jumped on the bandwagon. In a rare moment of coherence, Trump delivered a speech
ahead of the 2017 G20 summit in Poland
, urging the defence of "
our values
" and "
our civilization
."