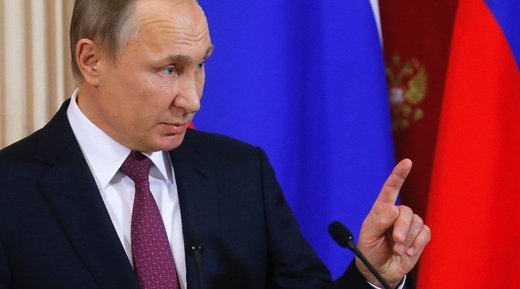 Last week as Donald Trump was preparing to take office,
The New York Times
— reeling from Trump's
interview
in which he said he didn't "really care" if the European Union holds together and described NATO as "obsolete" —
declared that "the big winner" of the change in U.S. presidents was Vladimir Putin.
Why? Because Putin "has been working assiduously not just to delegitimize American democracy by interfering with the election but to destabilize Europe and weaken if not destroy NATO, which he blames for the Soviet Union's collapse." And based on what Trump has been saying about the alliance and the E.U., it appears that, as of noon on Friday, Putin has a co-thinker in the White House.