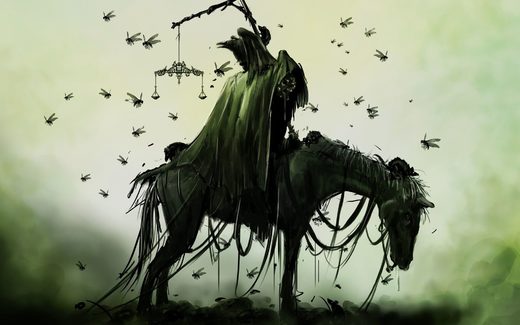 In a word: change.
Very
big change.
All that remains to be determined is the nature of the change and its precise timeline.
Of course the threat of major warfare, possibly even nuclear warfare, looms large these days, not least on and around the Korean peninsula. The United States and its allies are right now building up a very large military force, and bruiting their plans to imminently "resolve" the North Korean "problem" via military means, though an objective observer strains to identify even one case of the allegedly war-like North Koreans invading another country, while the USSA has willy-nilly been destabilizing, invading and destroying one nation after another for the better part of two centuries now, directly or in league with proxies and mercenaries, beginning with the Native American peoples of North America, and then continuing on to menace the entire planet: the Philippines, Haiti, Nicaragua, Guatemala, Mexico, El Salvador, Chile, Cambodia, Iraq, Vietnam, Laos, Korea, Libya, Syria, Afghanistan, the Ukraine, (what used to be) Yugoslavia, Yemen ..... It never ends, and now the USSA is on the verge of launching another major war in East Asia.
So which country, in reality, most jeopardizes international law and order?
Clearly, it is the USSA which is by far the greater danger, rampaging around the world for well more than a century now, killing, wounding and impoverishing countless millions, as it imposes "peace" and "democracy" sarcasm at gunpoint and repeated carpet bombings.