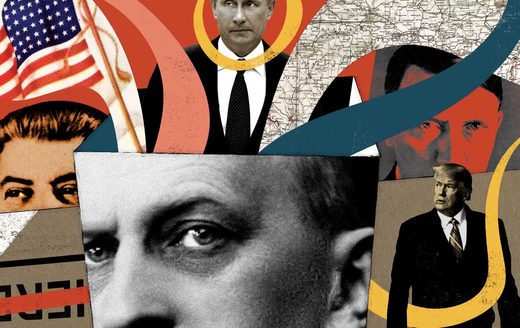 Timothy Snyder is a Yale historian whose scholarly reputation rests on his wide-ranging histories of Central and Eastern Europe. Trained at Oxford, Snyder demonstrated a capacity for research in some 10 languages and a willingness to engage with many different areas of specialization; his colorful prose increased his work's potential appeal for nonacademic readers, as did his ability to cover large swaths of territory and time. His most important early work,
The Reconstruction of Nations
, mapped the development of Polish, Ukrainian, Lithuanian, and Belarusian nationhood from 1569 to 1999, and was met with wide acclaim from academic reviewers.
Capitalizing on his credentials as a historian, over the past decade Snyder has positioned himself as a public intellectual, shifting from academic histories to more popular works, writing for magazines like
The New Republic
and
The New York Review of Books
, and appearing often on the national and international speaking circuits. His first popular success was 2010's
Bloodlands: Europe Between Hitler and Stalin
, which set out to tell the story of the millions of people - especially Jews, Ukrainians, and Poles - who were killed between 1933 and 1945 in the area between central Poland and western Russia. Drawing on a wide range of sources,
Bloodlands
offered a conceptual revision, grouping the victims of Hitler and Stalin together and arguing that the Nazi and Soviet governments spurred each other on to increased violence.