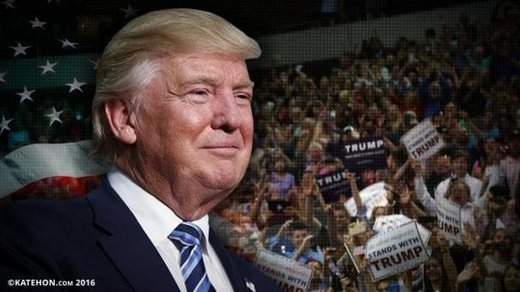 Let's not dance around it - Reince Priebus is part of The Establishment, and Trump just picked him to be his Chief of Staff for the incoming administration.
This selection has already caused some people to question whether or not Trump was ever serious about fulfilling his campaign promise to "Drain The Swamp", but such concerns this early in the game are totally unfounded and more alarmist than anything.
In his first post-election interview with CBS, Trump directly addressed these criticisms head-on, saying that:
"Everybody's a lobbyist down there, that's the problem with the system -- the system. Right now, we're going to clean it up. We're having restrictions on foreign money coming in, we're going to put on term limits, which a lot of people aren't happy about, but we're putting on term limits. We're doing a lot of things to clean up the system. But everybody that works for government, they then leave government and they become a lobbyist, essentially. I mean, the whole place is one big lobbyist. I'm saying that they know the system right now, but we're going to phase that out. You have to phase it out."
Paying attention to the President-elect's words, it's plain to see that he's resorting to his characteristic businessman pragmatism in accepting the reality that he must work with some elements of the Old System as part of his historic quest to replace The Establishment.
Supporters and detractors alike should temper their enthusiasm and criticisms of Trump and realize that he was never going to instantly transform the US with the snap of a finger.
His election was revolutionary because it's the first time that an American President was elected who is fully dedicated to changing the entire status quo and upending it to the betterment of the average American, and Trump's "political incorrectness" and unceasing attacks on "liberalism" during the campaign testify to his commitment to see this happen.