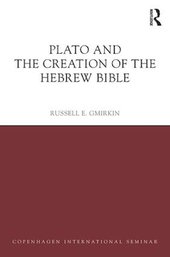 Just how old is the Old Testament? If Moses didn't write the Pentateuch, who did? For millennia, people have thought the Hebrew Bible was as old as many of the events it depicts. In recent generations, scholars have thought it was created over a long period of time, with various authors and editors. But the writings in the Hebrew Bible may not be as ancient as we've been led to believe.
On this episode of the Truth Perspective, we'll be interviewing Russell Gmirkin, independent researcher, scholar, and author of two of the most revolutionary books in biblical studies:
Russell's work radically challenges our understanding of the history of the Hebrew Bible. He demonstrates that there is simply no evidence that the Bible existed prior to the time of Alexander the Great (ca. 325 BC). All the evidence indicates that the collection of books we know of as the Hebrew Bible was written around the year 270 BC. And not only that: they relied heavily on Greek literature, particularly Plato's final work:
Laws
.
Listen in as we discuss how, when, and
why
the Bible was created.
You can visit Russell's website here:
russellgmirkin.com
Running Time:
01:56:09
Download:
OGG
,
MP3