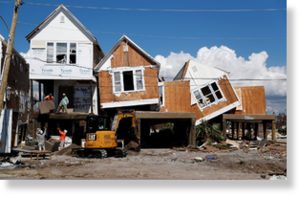 Damaged houses in Mexico beach, Florida, as a result of hurricane Michael are seen as the clean up continues
The great danger is that under the pressures of anxiety and fear, the alternation of crisis and relaxation and new crisis, the people of the world will come to accept gradually the idea of war, the idea of submission to total power, and the abdication of reason, spirit and individual conscience. The great peril of the...cold war is the progressive deadening of conscience.
- Thomas Merton
Recent Comments
Whats new? 95% of Infomation Media is either corporate or government owned, pushing their agendas.
---
And this is where ideology makes the difference. The people that the US are facing believe in what they're fighting for. Americans believe in...
---
Manly men use crying towels. Women cry more tears. What's a person to do? But have no fear! Those days are over! That's right folks! Thanks to the...
---
Wouldn't I like to see that fat muslim, headchopping Arab's head on a pike, right next to the head of the little c**ksucker next to him. I say the...
---
How about calling them "Fat Cow?"