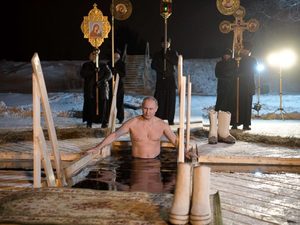 Epiphany
It wasn't the world being round that agitated people, but that the world wasn't flat. When a well-packaged web of lies has been sold gradually to the masses over generations, the truth will seem utterly preposterous and its speaker a raving lunatic.
- Dresden James
Recent Comments
Someday the Jewish people will find a "final solution" to the Palestinian problem. I would not be surprised if we hear about gas chambers for...
---
Its interesting that the establishment now sees the US constitution as some sort of radical document. Its very telling of what our country has...
---
It's not even a niche market,comic book readers have no problem with black or gay characters.The problem is that those characters were boiled down...
---
Sessions is not only ignoring the 10th Amendment, he is ignoring actual federal crimes committed by Hillary Clinton and other Obama administration...
---
Mark, to understand what you're trying to say here would require acceptance of the premise that there is some difference between the "two"...