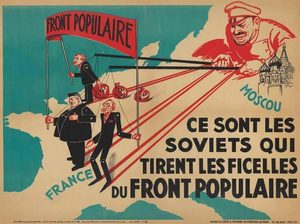 Plus ça change
I'm not afraid of storms, for I'm learning to sail my ship.
- Aeschylus
Recent Comments
"The U.S. has no legal justification for their presence in Syria. They are invaders and illegal occupiers." Exactly the key point that needs...
---
Wow it really is getting hard to walk down the street these days unless you put on a minority group disguise. Reminds me of the Walking Dead where...
---
I know of a brown eye that gets rid of past meals. It has been deemed science fact through the scientific method.
---
The obvious solution here is to ban all square root symbols since they beckon the call of weapons of war.
---
The 'magic material' is neodymium, here's a Wikipedia [Link] . While China's material is ready to hand the US has reserves that certainly adequate...