About Laura
Name: Laura Knight-Jadczyk

Laura Knight-Jadczyk is a seventh generation Floridian, a historian/mystic and author of 14 books and many articles published in print and on the internet. She is the founder of SOTT.net and the inspiration behind the Cassiopaean Experiment. She lives in France with her husband, Polish mathematical physicist, Arkadiusz Jadczyk, four of her five children, extended family, eight dogs, five birds and a cat.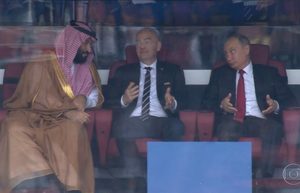 "That's life!"
A nation that is afraid to let its people judge the truth and falsehood in an open market is a nation that is afraid of its people.
- John F. Kennedy
Recent Comments
Author makes fun of another author for criticizing the MSM for making fun of the very topic he writes about. How meta.
---
Greatest Mafia Documentary on youtube [Link]
---
The US may have briefly calmed its sabre-rattling against North Korea, but its ugly war-addiction moves on elsewhere... A couple of outlets are...
---
I could not find any evidence one way or the other of Robert Bednarik having sailing experience outside of his experiments with crude rafts. My...
---
The ever so concerned CDC... thinks it ok to give hormones to mentally ill children that think they have the wrong genitals all while NOT...