About Laura
Name: Laura Knight-Jadczyk

Laura Knight-Jadczyk is a seventh generation Floridian, a historian/mystic and author of 14 books and many articles published in print and on the internet. She is the founder of SOTT.net and the inspiration behind the Cassiopaean Experiment. She lives in France with her husband, Polish mathematical physicist, Arkadiusz Jadczyk, four of her five children, extended family, eight dogs, five birds and a cat.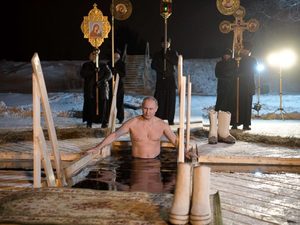 Epiphany
Cowardice asks the question: "Is it safe?" Expediency asks the question: "Is it politic?" Vanity asks the question: "Is it popular?" But conscience asks the question: "Is it right?" And there comes a time when one must take a position that is neither safe, nor politic, nor popular but one must take it because one's conscience tells one what is right.
- Martin Luther King, Jr.
Recent Comments
An Astrological Perspective: "Secret Society" Worked To Undermine Trump [Link]
---
The first crowdfunded murder.What a time to be alive.
---
"Trump can declassify anything he wants." [Link] My guess is that this will fizzle. They just need North Korea to fire off another missile (or...
---
This isn't new stuff. Big Pharma and the Medical Establishment are never interested in anything that might actually be a cure for cancer, or any...
---
Not a brain cell between all these worthless blackmail-able slobs.