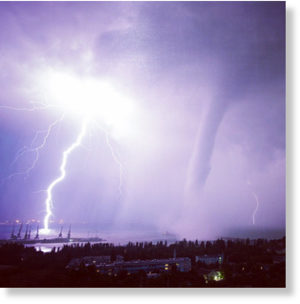 Large waterspout and lightning off Feodosia, Crimea peninsula, Russia. Sept 6th 2018.
A hero is someone who has given his or her life to something bigger than oneself.
- Joseph Campbell
Recent Comments
Russia has formally complained to Israel about its air raid on Monday, which led to the downing of a Russian Il-20 plane off the Syrian coast....
---
Good article. Your comment about the French made me look further. Here is a post from Fort Russ on the downing of the Russian plane. Seems like...
---
Thank you Sott! Great reporting to bring this to light, wish VT would put this article on their website! Should be posted far and wide like most...
---
Sure looks like the Dem's are trying to hide something! Now on this matter i will side with Trump even though i think he is fully owned by the...
---
Thank-you for this article! I do think it's easy sometimes to be overly paranoid, (yes, even in this crazy world of ours); to assume that...