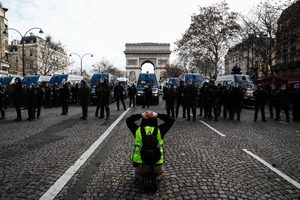 L'elite contre le peuple
Few people have the imagination for reality.
- Johann Wolfgang von Goethe
Recent Comments
Those people are merely protecting their income stream and possibly their well being. Afraid of what, a lynch mob if vaccines are proven to cause...
---
First Quarter highlights neuropsychiatric illnesses [Link] #astrology
---
Seems like the 'changes' are increasing in intensity and frequency. Maybe at some point, this will reach a crescendo, where everything occurs in...
---
If a cosmic event slowed the Earth's rotation, the increased gravity would have rendered the dinosaurs unable to support their own weight. Avian...
---
Yea, MBS can see what way the winds are blowing, and is attempting to align accordingly. For them to stay under US vassalage, will mean the BRI...