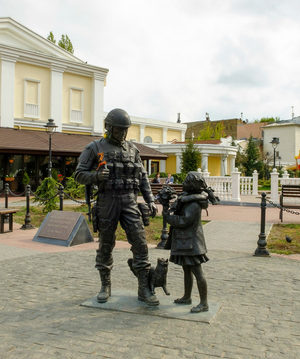 вежливым людям ('Monument to polite people'), Simferopol, Crimea
There is one thing stronger than all the armies of the world, and that is an idea whose time has come.
- Victor Hugo
Recent Comments
Great to see this article here. This is one of the reasons that drugs fail and why modern methods specially pulsed electromagnetic field (PEMF)...
---
Beautiful. Google "PEMF therapy for growing plants", almost 2x faster growth and in some instances 2x size of fruit using just pulsed...
---
The investigation into the collusion and conspiracy against President Trump is going to be the interest of the next two or three years and...
---
At the appropriate age and hormonal injections are not a hindrance. They even on the contrary help different groups of people: children, women,...
---
I'm so tired of saying that this race of people is the most criminal in the world. The reason is in their religion that they are steeped in from...