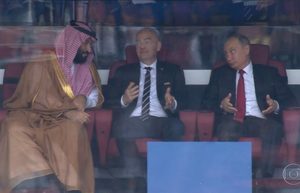 "That's life!"
A nation that is afraid to let its people judge the truth and falsehood in an open market is a nation that is afraid of its people.
- John F. Kennedy
Recent Comments
Brexit grexit bexit nexit, checkout, everycountryshould leave the EU!
---
Author makes fun of another author for criticizing the MSM for making fun of the very topic he writes about. How meta.
---
Greatest Mafia Documentary on youtube [Link]
---
The US may have briefly calmed its sabre-rattling against North Korea, but its ugly war-addiction moves on elsewhere... A couple of outlets are...
---
I could not find any evidence one way or the other of Robert Bednarik having sailing experience outside of his experiments with crude rafts. My...