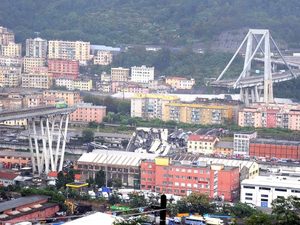 14 August 2018: Morandi Bridge in Genoa, Italy, collapses during a storm, killing 35 people
A man who does not think for himself does not think at all.
- Oscar Wilde
Recent Comments
Cows have 800 blood types... I found that interesting. So what blood type do aliens prefer? Lol
---
There's something fishy going on with the dating of granite.. the older granite being closest to the top and the younger below it.
---
It may be an election year, but the reality, for me is that without adequate healthcare funding, and social programs, then a society and country...
---
i would say us problem is for the most part about being both idiotic and predictable. like a trademark.
---
If you ask me earthling... i think them heads-of-state are buds +1