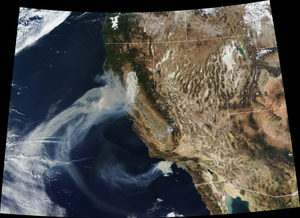 The Camp Fire east of San Francisco and the Woolsey Fire west of Los Angeles make 2018 California's worst-ever wildfire season
A radical inner transformation and rise to a new level of consciousness might be the only real hope we have in the current global crisis brought on by the dominance of the Western mechanistic paradigm.
- Stanislav Grof
Recent Comments
Brexit: Withdrawal agreement reached [Link] #astrology
---
It's undoubtedly true that poverty causes a great deal of stress, ... Oh yeah, my heart bleeds ... It is still political incorrect - even here -...
---
He Behind You! ... yes, Panto season is underway in the science community In the distant past, the Milky Way smashed into a small galaxy and...
---
And if migrants come from predominantly Christian countries (think Russia) they can always say they are LGBT (at least that's how it goes in the...
---
Guess the market prices for soap will take a significant drop at some point in the future.