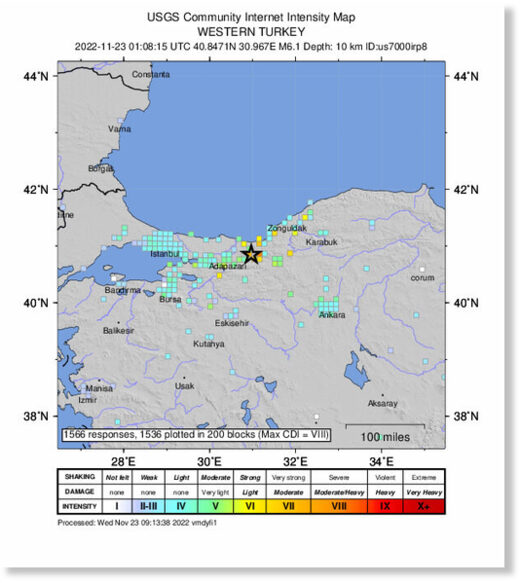 A magnitude-6.1 earthquake struck northwest Turkey during Wednesday's early hours, injuring at least 50 people.
The shallow tremor struck about 170 kilometres (105 miles) east of Istanbul, the country's largest city, where it was strongly felt.
National authorities said the quake was at a magnitude of 5.9 -- lower than the 6.1 given by the US Geological Survey -- and its epicentre was in Duzce province's Golyaka district, though
it also shook other nearby cities.
"We were woken up with a big noise and tremor," Duzce resident Fatma Colak told AFP.