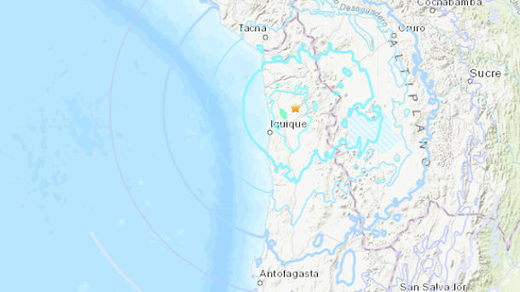 A powerful 6.2-magnitude earthquake struck the north of Chile, the United States Geological Survey (USGS) said.
The quake was registered at 22:19 GMT on Thursday, 118 kilometers (73 miles) to the northeast of the coastal city of Iquique.
The epicenter of the earthquake was located at the depth of 91 kilometers.
There have been no immediate reports about casualties or damage caused by the quake.
The 24 Horas news outlet noted that the tremors provoked the mass exodus of people from Iquique beaches, adding that no tsunami warning had been issued.