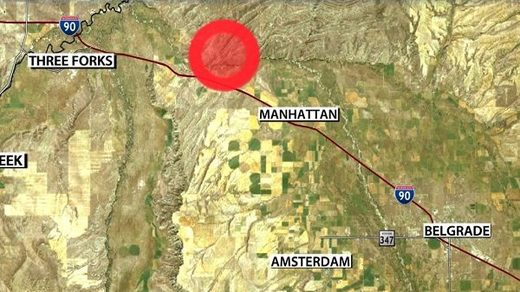 A 4.0-magnitude earthquake centered about two miles northwest of Manhattan shook the Gallatin Valley Saturday evening.
The United State Geological Services reported the quake happened at about 7:50 p.m., and that tremors could be felt within a 180-mile radius from the center.
"It rattled the dishes pretty good," said Marie Westphal, co-owner of Sir Scott's Oasis Steakhouse in Manhattan. "Nobody hurt, no damage or anything like that, but it was like, 'Holy cow, that was a pretty good jolt.'"
Westphal guessed that the quake lasted five to 10 seconds.