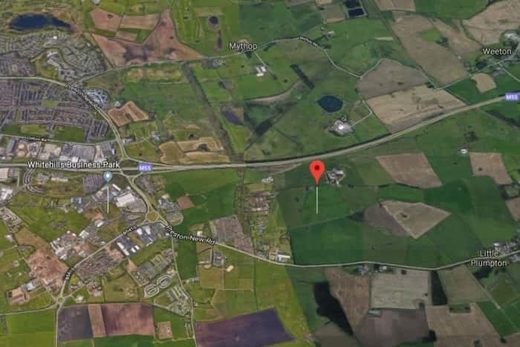 A tremor measuring 1.5 magnitude has forced Cuadrilla to halt fracking at the Lancashire site.
The British Geological Survey (BGS) recorded a series of tremors this morning at the controversial fracking site at Preston New Road, Little Plumpton.
Nine tremors
were detected at the site within 90 minutes this morning, with the latest tremor measuring a magnitude of 1.5 - three times the legal limit.
According to the BGS database, the 1.5 magnitude tremor is the largest detected at the site since monitoring began.
It has been claimed the tremor was felt in the Blackpool area.
The nine tremors recorded today are also
the most recorded at the site in a single day.