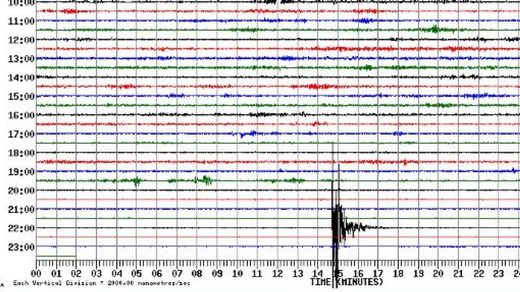 Tremors have been felt in the Lincolnshire and Yorkshire areas, the British Geological Survey has confirmed.
The BGS said the 3.9 magnitude quake was felt in the north east and north of Lincolnshire, Kingston-upon-Hull and East Riding of Yorkshire at 11.14pm on Saturday.
It was centred near Grimsby and had a depth of 11 miles.
One Twitter user in Hull said: "Our house moved and the furniture shifted", while another wrote: "(It would) only have lasted seconds but scary nonetheless".