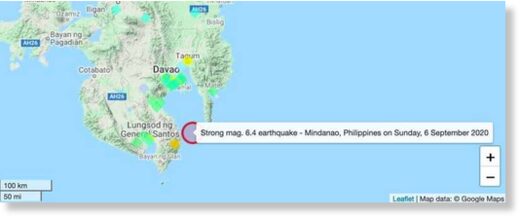 An earthquake of magnitude 6.3 struck 82km east-northeast of General Santos in Mindanao, the Philippines, the US Geological Survey (USGS) said on Sunday (Sept 6).
The quake had a depth of 120.9 km, according to the USGS.
The Philippine Institute of Seismology and Volcanology (Phivolcs) said the offshore quake hit at a depth of 143 km, about 26km southeast of Don Marcelino town at 11.23pm local time.