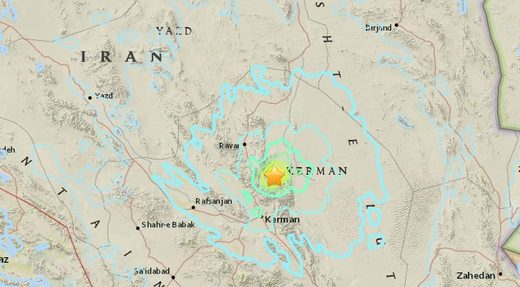 The
USGS
reports a M6.0 earthquake struck southeastern Iran (64km NNE of Kerman) at a depth of 10 km on Tues, 12 Dec, at 21:41:31 UTC.
It was the second
M6.0
+ earthquake to hit Iran's southeastern province of Kerman within 12 hours. Multiple strong quakes have injured at least 18 people and damaging some 20 houses, state media
reported
.
Just over one month ago a
7.2 magnitude earthquake
hit the Iran-Iraq border region. It killed over 400 people becoming the deadliest quake of 2017.