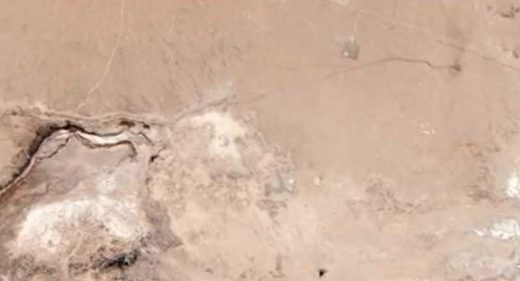 The 160-mile-long Garlock fault that runs northeast-southwest along the Mojave Desert in Southern California has begun moving for the first time on record, according to a study published Thursday by Caltech scientists and based on new satellite radar images.
"This is surprising, because we've never seen the Garlock fault do anything. Here, all of a sudden, it changed its behavior,"
lead author of the
study
Zachary Ross, an assistant professor of geophysics at Caltech, is quoted as saying by the
Los Angeles Times
. "We don't know what it means."
According to the scientists, a portion of the fault has shifted about 0.8 inches since July, when two earthquakes took place in the region. The 6.4-magnitude tremor that struck 122 miles northeast of Los Angeles on July 4 was followed one day later by a powerful 7.1-magnitude earthquake that caused a fissure within the Little Lake fault zone in Southern California's Indian Wells Valley area.