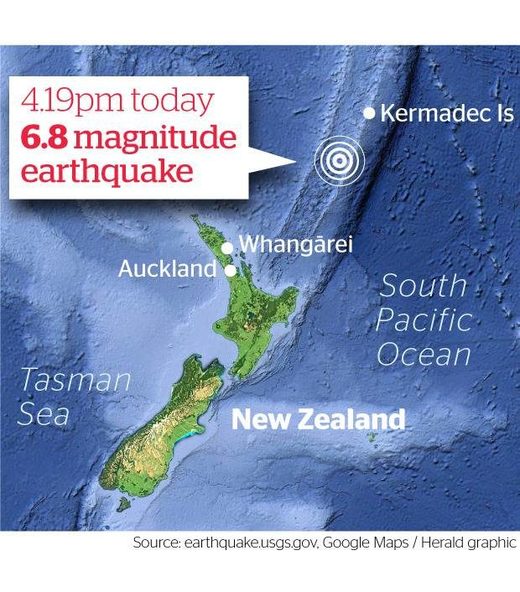 An earthquake expert says a cluster of small quakes which has rocked parts of the country is unlikely to be related to a major shake near the Kermadec Islands.
A Geonet spokesman said there is no definite way to tell but Kiwis should not think the shaking throughout the country is related to the Kermadec quake.
The spokesman also told the Herald there should be little concern the Kermadec quake would trigger a big quake in New Zealand.
"You can't make any guarantees but there's no reason to think this would trigger something on the Alpine Fault or any other major fault in New Zealand," the spokesman said.
A magnitude 6.8 earthquake struck south of the Kermadec Islands at 4.19pm and the Ministry of Civil Defence warned it could trigger a tsunami.
However, the Ministry was quick to quash any possibility of a tsunami impacting New Zealand as a result of the earthquake.