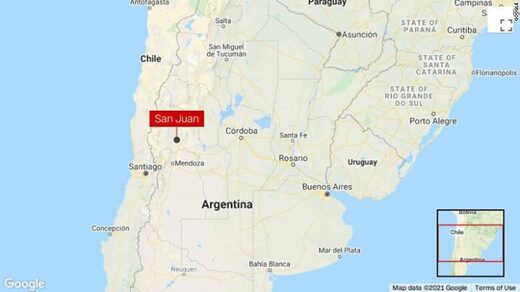 An earthquake of magnitude 6.8 has struck Argentina's San Juan province, the GFZ German Research Center for Geosciences said.
The quake hit the west-central province late on Monday at a depth of 10 km, GFZ said.
The US Tsunami Warning System said no tsunami warning has been issued for the earthquake.
There were no immediate reports of serious damages or victims.
The US Geological Survey said the quake had a preliminary magnitude of 6.4 and its epicentre was 27.6 km southwest of the town of Porcito.