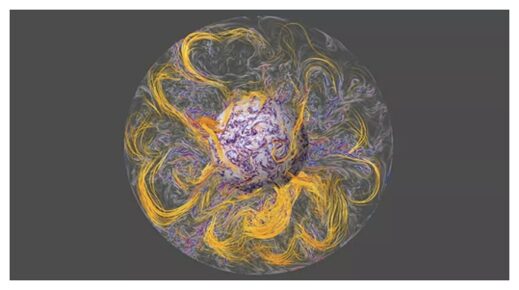 Geophysicists have been puzzling over a gradual weakening of the Earth's magnetic field in an area stretching from Africa to South America, which has resulted in technical disturbances in satellites orbiting Earth.
Scientists have resorted to data from the European Space Agency's (ESA)
Swarm constellation
to probe the disturbing weakening of Earth's magnetic field in the area known as the "South Atlantic Anomaly".
Jurgen Matzka, from the German Research Centre for Geosciences, and a team of experts from the Swarm Data, Innovation and Science Cluster (DISC) have been using data from ESA's Swarm satellite constellation
to identify and measure the different magnetic signals
that comprise Earth's magnetic field.
"The new, eastern minimum of the South Atlantic Anomaly has appeared over the last decade and in recent years is developing vigorously. We are very lucky to have the Swarm satellites in orbit to investigate the development of the South Atlantic Anomaly. The challenge now is to understand the processes in Earth's core driving these changes," said Matzka.