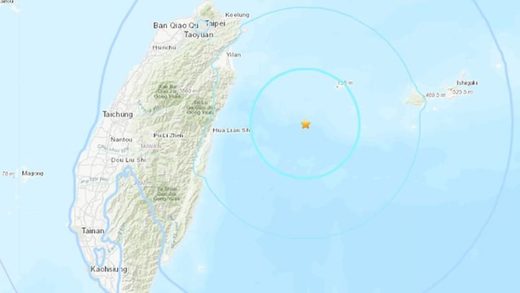 A 6.0 magnitude earthquake hit 104 km (65 miles) off Taiwan's coastal city of Hualien on Tuesday, Reuters reported, citing the country's weather bureau and the US Geological Survey.
According to Reuters, there were no immediate data on damage or casualties from the earthquake.
The epicenter of the quake was registered at the depth of about 30 kilometers (18.6 miles) some 104 kilometers off the coast of Taiwan's Hualien county at 12.34 p.m. local time (04:34 GMT).
Earthquake shook buildings in the capital, Taipei. No tsunami alert has been issued.
Beijing does not recognize Taiwanese independence and claims the island is part of China. Taiwan similarly does not recognize the central government in Beijing.