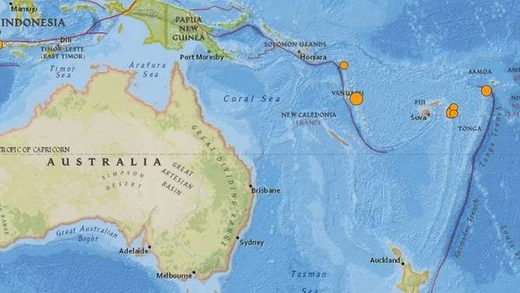 A 6.7-magnitude earthquake hit the Pacific island nation of Vanuatu on Wednesday morning, the US Geological Survey said, but no tsunami warning was issued.
The quake struck at a moderate depth of 30 kilometres with the epicentre just off the northern tip of Vanuatu's sparsely-populated Ambrym island.
The Pacific Tsunami Warning Centre said there was no tsunami risk.
"Shaking would have been felt throughout the whole of Vanuatu," Geoscience Australia senior seismologist Eddie Leask told AFP.
"But it's hard to tell whether it will cause damage. It's reasonably shallow but it all depends on the buildings, soil type and so on."
On its website, Geoscience put the potential damage radius at 63 kilometres.