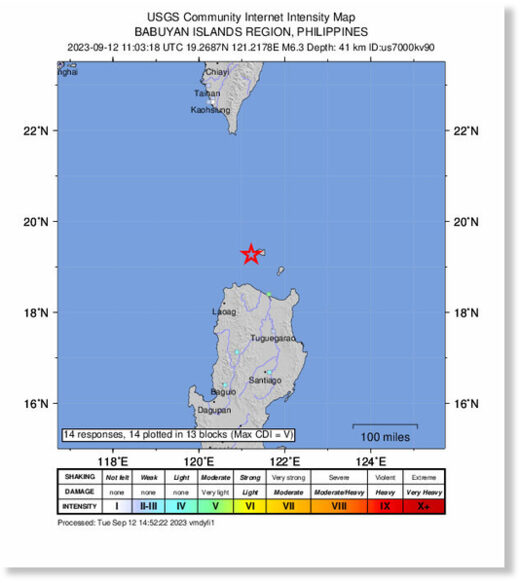 A magnitude 6.3 earthquake struck the area around the Babuyan Islands in the northern Philippines on Tuesday, the authorities said.
So far no damages have been reported or any tsunami warning issued.
The United States Geological Survey, which records seismic activity worldwide, reported that the earthquake occurred at 7:03 pm local time (11:03 GMT) and at a depth of 41 kilometers.
The inhabited areas closest to the tremor site were the towns of Namuac, about 73 kilometers north of the hypocenter, and Claveria (74 kilometers north).
The Philippines sits on the Pacific Ring of Fire, an area of great seismic and volcanic activity where about 7,000 earthquakes are recorded each year, most of them moderate.