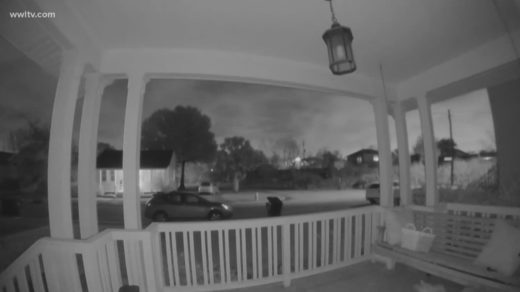 The mystery surrounding the strange explosion-like sounds heard by residents in the metro area continues to grow. Late Monday night, several were heard in Lakeview, one of which was caught on camera by Eyewitness News.
A story that began in Mid-City, has taken crews to Harahan, River Ridge and Wagaman. Now we go to Lakeview, where late Monday night, the mysterious 'booms' were heard again.
"Loud boom, woke up startled, I thought a train car exploded," said Mariah Sandoval.
The surveillance video shows a flash of light, followed by the loud bang.
"If it was some kind of transformer, you would think Entergy would be out here," said Sandoval.