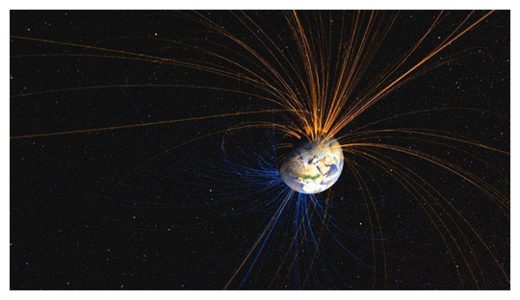 We've reported on Earth's magnetic field before, including studies claiming that the planet's poles
may reverse at any time
and studies saying that Earth is probably not headed for a polar reversal at all. At the heart of these studies is the undeniable, millennia-old weakening trend in the planet's magnetic field, which, depending on your point of view, is either a temporary phenomenon that will eventually reverse itself (as it has in the past), or the harbinger of a cataclysmic breakdown of the Earth's entire magnetic shield and a subsequent flip of the magnetic poles.
The most recent study from the
EDIFICE project,
a
geophysical research initiative based in France,
claims we're headed for a cataclysm
.
According to Dr. Nicolas Thouveny, one of the principal investigators for EDIFICE: "The geomagnetic field has been decaying for the last 3,000 years. If it continues to fall down at this rate, in less than one millennium we will be in a critical (period)."