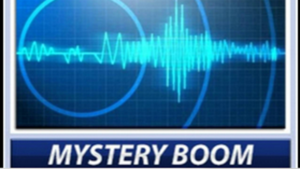 A mysterious explosion in North Knoxville left hundreds questioning on social media-what caused the boom?
People said they heard and felt it in Powell, Halls and Mascot Tuesday night, but they found no real answers as to its cause.
Neighbors suggested explanations from thunder to earthquakes, but one possibility stuck out more than the rest.
A video surfaced of at least two men who appeared to be behind some type of small explosion. They said they were blowing up a tree stump off Salem Church Road around 6 p.m. Tuesday.

Comment: The area from Powell to Mascot to Halls, Tennessee covers well over a 20-mile radius. We doubt that the sound heard across that area would be caused by a local crew downing a tree with explosives.