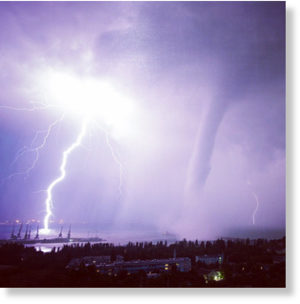 Large waterspout and lightning off Feodosia, Crimea peninsula, Russia. Sept 6th 2018.
A hero is someone who has given his or her life to something bigger than oneself.
- Joseph Campbell
Recent Comments
Sometimes I find Paul Craig Roberts incredible naive, such as displayed in this sentence: Russia can wipe Israel and France off the face of the...
---
You can question, but then you also must accept the answers that make sense. There is definitely a force that pulls all mass downwards on earth,...
---
The Vatican, Popes and Priests are in Fact still synonymous with Evil and Satanism. Their Iconic and Idolized Symbology of ancient Babylonian...
---
All may not be as it appears, as is usually the case. Fort-Russ News offers up a very credible bit of dot connecting that may well implicate...
---
CIA= Criminally Insane Agencies R US, Internationally Incorporated. Sadomasochistic InterNational Security ASSets World Wide for the Harvesting of...