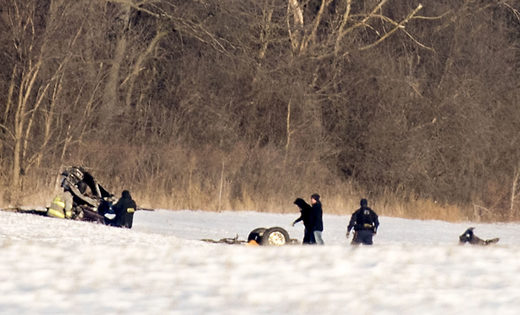 Law enforcement officials Thursday afternoon were investigating an explosion in a field north of Janesville that was linked to a noise dozens of residents reported hearing Thursday morning.
Leon Brown, who lives next to the property where the explosion occurred, said a vehicle exploded around 9:30 a.m. Photos taken at the scene show the remains of what appears to be an obliterated vehicle.
Rock County 911 Communications Center Director Kathy Sukus said officials were investigating the incident in connection with the explosion noise and shaking houses in Janesville, Milton and Edgerton reported earlier.
Reporters at the scene Thursday afternoon saw several law enforcement officials and vehicles in a field north of the intersection of North Kennedy and East Manogue roads. A lone law enforcement vehicle with a trailer was spotted several dozen yards southwest of the officials.