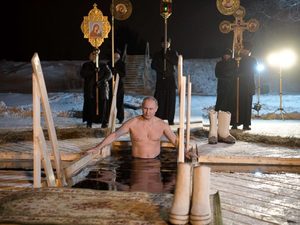 Epiphany
It wasn't the world being round that agitated people, but that the world wasn't flat. When a well-packaged web of lies has been sold gradually to the masses over generations, the truth will seem utterly preposterous and its speaker a raving lunatic.
- Dresden James
Recent Comments
Futurama head box on standby for eternal youth. Or get a new body, thats if it doesn't reject him through disgust.
---
Muhammida, there is a book entitled - Ethiopia is Atlantis. It has been proven using established historical facts, referenced. Please visit...
---
Ok it is time to read "The war of the worlds" by H. G. Wells.
---
You're right LG, but I think I'll finish my breakfast first...
---
People, you may not believe me, but when I looked at that photo of Soros I started laughing. No, I really did, I swear. The man's flesh is rotting...