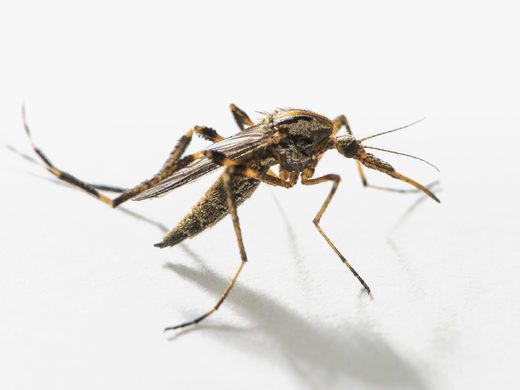 Two weeks ago,
Hurricane Florence
slammed into the Carolinas,
unleashing
six months of rain in a matter of hours. In inland Cumberland County, the Cape Fear River rose 40 feet
1
, inundating Fayetteville with the worst flooding the city has seen since 1945. But as the waters receded and citizens returned to their ruined homes, a new plague was just beginning to descend.
Drive through Fayetteville today and you'll pass house after house emptied of belongings, the mud-stained detritus piled high on curbs across the county. But you'll have a hard time seeing the storm's aftermath through the clouds of monstrous, hyperaggressive mosquitoes spattering across your windshield.
Twenty-seven counties in North Carolina, including Cumberland, are in the midst of a mega-mosquito outbreak
. On September 26, North Carolina governor Roy Cooper ordered $4 million in relief funds to combat invading swarms of the nickel-sized bloodsuckers, known to scientists as
Psorophora ciliata
and to everyone else as gallinippers.